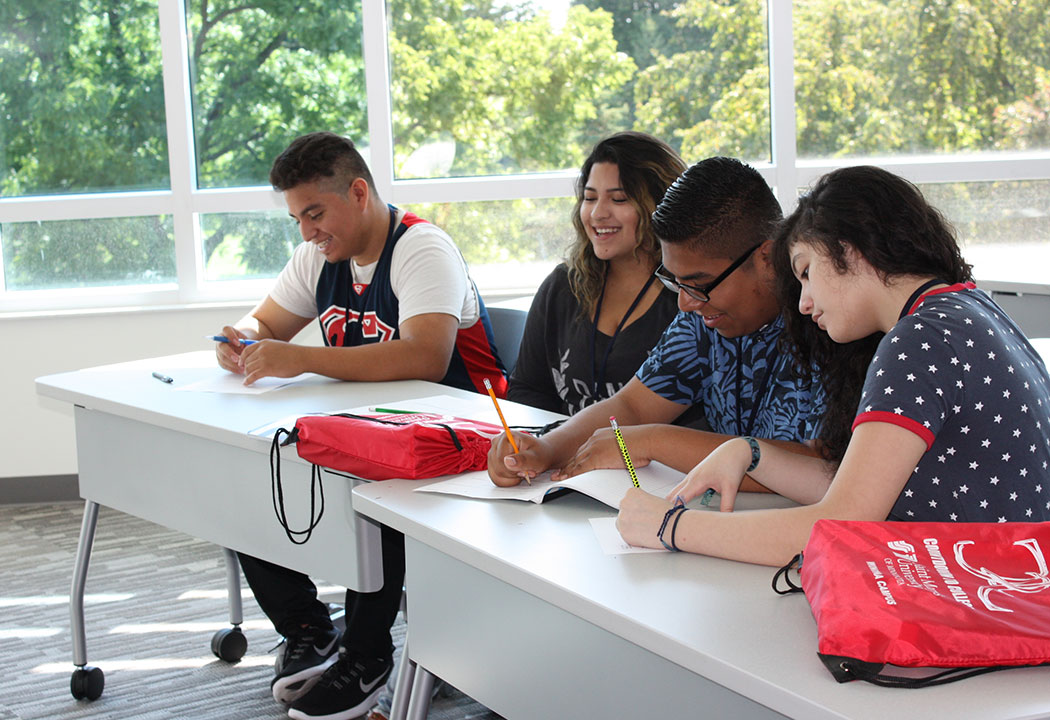 Now in its ninth year, the Countdown to College (C2C) program was created as a way to make higher education accessible. C2C held its summer session in July to provide promising students from Catholic, Lasallian, and Jesuit partner schools in under-resourced communities with the skills they need to be successful. C2C provides high school students with four consecutive summers of intensive two-week academic and social preparation for college. Students sharpen academic skills, learn what it's like to be a college student, live in residence halls, eat in the cafeteria, schedule their homework, and more. Out-of-class activities introduce students to many campus and area resources.
A program of our First Generation Initiative (FGI) and funded by multiple benefactors, C2C has demonstrated success: 103 students have completed the C2C program; 100 percent have graduated from high school; 80 percent are enrolled in college; and 43 have become FGI Scholars at Saint Mary's, while many others have received full scholarships to other universities. And this year, the very first group of C2C students graduated from Saint Mary's as FGI Scholars.
Photo caption: Countdown to College students work together during a summer session last year.