Excel as a licensed psychologist.
Pave the way for success as a licensed psychologist. If you have a mental health-related master's, elevate your path through the Doctor of Psychology in Counseling Psychology program at Saint Mary's University of Minnesota.
In just five years, you'll develop the essential competencies in assessment, intervention, clinical supervision, consultation, administration, and research necessary to become a licensed psychologist. Our program goes beyond technical skills, exploring the legal, ethical, and social issues that shape the field today.
Experience our practitioner-oriented program, where you'll receive personalized support tailored to your goals. Throughout the curriculum, we emphasize and integrate professional ethics, diversity and multiculturalism, and evidence-based practices, ensuring you graduate as a compassionate, empathetic, and highly-skilled professional. At Saint Mary's, our program is guided by the values of diversity, social justice, and our Lasallian Catholic heritage.
By enrolling in our program, you'll be well-prepared to take your career to new heights and meet the growing demand for licensed psychologists. Join us at Saint Mary's and discover the difference we can make together.
Read More
Gain an early entry advantage into the Saint Mary's M.A. in Counseling and Psychological Services
Customize your degree plan with a minimum of 10 elective credits in Diverse Populations, Diverse Settings, and Advanced Practice & Research. This flexibility allows you to individualize your education and align it with your specific interests and career goals.
Benefit from the guidance and mentorship of our dedicated team of Ph.D. and Psy.D. core faculty. With their extensive experience and expertise, they will closely advise and support you throughout your academic journey, ensuring you receive a well-rounded and comprehensive education.
Gain invaluable practical training through an intensive, full-time internship experience. This real-world exposure will serve as a strong foundation for your post-doctoral work.
Explore a wide variety of community options available as training sites.
Accreditation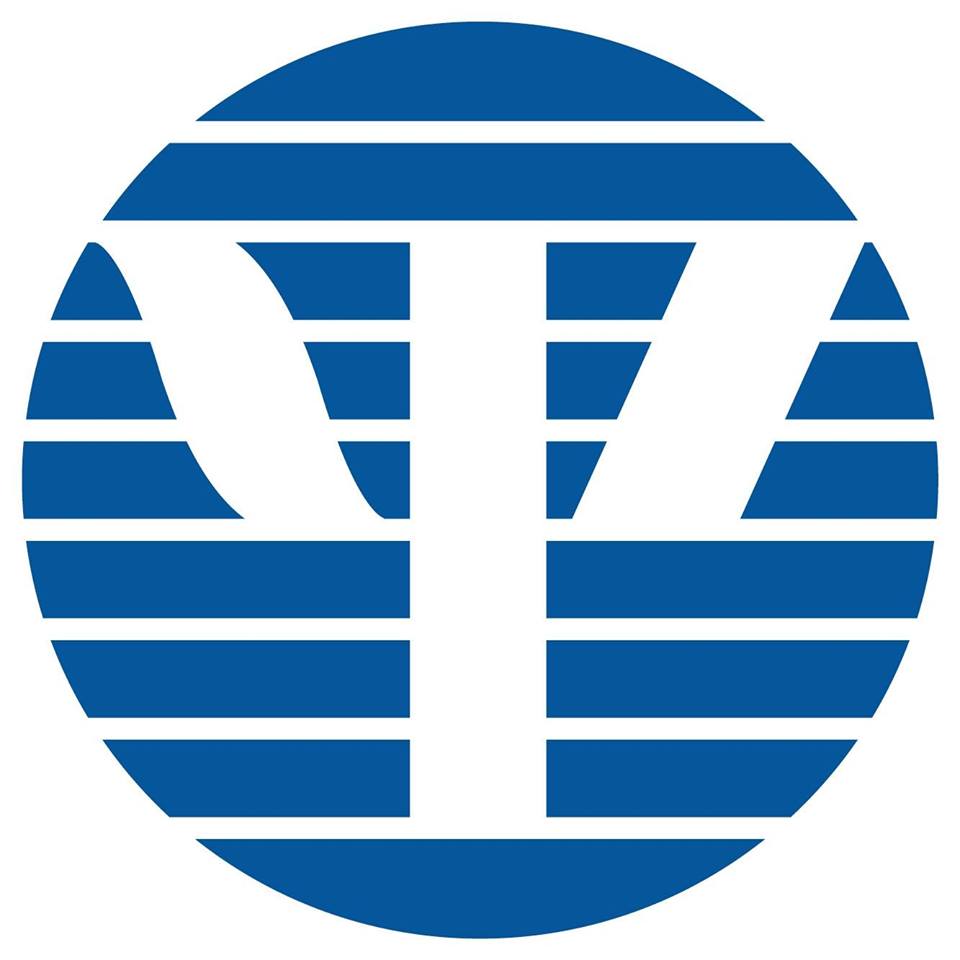 The Psy.D. in Counseling Psychology program at Saint Mary's University of Minnesota is accredited by the American Psychological Association (APA). Questions related to the program's accredited status should be directed to the Commission on Accreditation:
Office of Program Consultation and Accreditation
American Psychological Association
750 1st Street, NE, Washington, DC 20002
Phone: (202) 336-5979
TDD/TTY: (202) 336-6123
E-mail: apaaccred@apa.org
Web: www.apa.org/ed/accreditation
Independent practice of psychology with a diverse range of clients
Assessment, evaluation, and diagnosis
Interventions from a variety of theoretical approaches
Professional consultation/program development
Assessment of outcomes
Facilitate personal and interpersonal functioning across the lifespan
Supervision of those providing psychological services
Admissions
Ready to apply? Learn about taking the next steps.
The program admits students to begin classes in fall. The number of students admitted each year is limited. Admission decisions are based on the applicant's ability to meet the expectations for academic performance outlined in the Program Handbook. Meeting the minimum admission requirements does not ensure admission to the program. 

A master's degree from a regionally accredited institution, for which the applicant maintained at least a 3.4 grade point average on a 4.0 scale, is required for admission. The master's degree must be in a mental health-related area (e.g. psychology, marriage and family therapy, social work, counseling, nursing, or human development). Applicants must have completed a clinical practicum of at least 300 hours. 

Students pursuing the Saint Mary's University of Minnesota's M.A. in Clinical and Psychological Services Early Entry to Psy.D. option are required to have an undergraduate GPA of 3.0 and maintain a GPA of 3.4 in their graduate work.

Selected applicants will be asked to complete an interview with a program administrator as part of the admission process.
Students with transcripts from universities outside the United States, the United Kingdom, Ireland, New Zealand, Australia, and Canada (except for the Quebec Province) must take and pass English proficiency testing.

Saint Mary's accepts:

Test of

English

as a Foreign Language (TOEFL) with a minimum score of 72

International

English Language Testing System (IELTS) with a minimum score of 6.0

International Test of English Proficiency (ITEP) with a minimum score of 4.0 or Pearson Test of English with a score of 51

Duolingo Language Test with a minimum score of 100
Your application must include the following items:

A completed application form

All transcripts documenting undergraduate and graduate coursework, including an official transcript issued to Saint Mary's University from the institution granting the applicant's completed master's degree. (an official transcript is one that is sent by the granting institution)

Transcripts from countries other than the U.S. must be evaluated on a course by course basis by a university accepted evaluation service, such as

World Education Services

,

Educational Credential Evaluators,

Educational Perspectives

, or

One Earth International Credential Evaluators

and be deemed equivalent to accredited U.S. university standards. 

Personal Statement: A three to six page personal statement which addresses each of the following areas:

Provide a very brief description of your background, training, and experience. Include work and experiences both within and outside of the healthcare field.

Describe your long term career goals. Be as specific as possible. It is understood that these goals may change, and that they may not be clearly formed at this point in time.

How does obtaining licensure as a psychologist fit into your career goals? What is unique about a professional identity as a psychologist in terms of meeting your goals?

The doctoral program in counseling psychology is demanding of both time and energy, and sometimes students underestimate the commitment needed to complete the program in a timely manner. How do you plan to integrate your work as a student in the program with the other demands in your life? How do you anticipate making changes in your life so that you can successfully complete a doctoral program?

Describe the academic, interpersonal, and personal strengths you would bring to your work as a student in this program.

Describe the academic, interpersonal, and/or personal challenges that might hinder your success as a student in this program.  How do you plan to address these challenges?

What concerns you the most about the prospect of embarking on graduate study in a doctoral program in counseling psychology?

What excites you the most about the prospect of embarking on graduate study in a doctoral program in counseling psychology?

How do you anticipate (and perhaps hope) that completing a doctoral program in counseling psychology will change you?

Reflective Essay: A two to three page reflective essay which addresses each of the following areas:

What are your thoughts and beliefs regarding the etiology of client distress?  In other words, how do psychological problems develop and how are they maintained?

What are your thoughts and beliefs regarding the nature of the psychological change process?  In other words, how do psychological problems become resolved?

Three letter(s) of recommendation that verify professional and/or volunteer experience and academic ability,

A current résumé listing educational background and work experience

Copies of any professional licenses or certifications obtained
You can expect to be notified about your acceptance by April 15.
We help you find ways to finance your education. Talk to your enrollment counselor about scholarships, loans, and other ways to make education affordable.
In addition to foundational courses, you'll take courses such as:
Counseling with Children and Families

Play Therapy Across the Lifespan

Counseling and Human Sexuality

Counseling with Substance Abuse use and Addictions 
The course catalog provides complete information about course requirements.
Careers & Salary
Upon completion of this program and successful attainment of licensure, pursue a career as a licensed psychologist in clinical practice. According to the Bureau of Labor Statistics, the median annual salary for a psychologist is $81,040.2 A licensed psychologist may also pursue work as a clinical supervisor, independent consultant, adjunct instructor, administrator, or program evaluator.
Licensed Psychologist
$81,040 per year*
Clinical Supervisor
$79,510 per year*
Related Programs
Find the right program for right now — or the future. Saint Mary's offers adult degree completion programs, as well as graduate certificates, master's, and doctoral degree programs.
Frequently Asked Questions
Psy.D. programs place more emphasis on clinical training and applying knowledge gained from psychology research through the use of empirically based treatments and services. Ph.D. programs place more emphasis on producing scientific research and gaining experience in teaching.
Clinical psychology doctoral programs tend to focus more on disturbances in mental health and psychopathology training, whereas counseling doctoral programs tend to focus more on overall well-being throughout the lifespan and emphasize multicultural training and a holistic education. 

Graduates from both programs tend to work in the same settings and conduct similar kinds of research.
The program is designed to be completed in no less than five years. Students must complete the required coursework in sequential order and certain degree requirements (e.g. practicum, qualifying exam, dissertation proposal, individualized mentorship, clinical case presentation, dissertation) and have prerequisites that hinder completion of the degree in fewer than five years.
Psychologist licenses in Minnesota are granted by the MN Board of Psychology, and current licensing requirements can be found here.

The first step toward licensure is the completion of the doctoral degree. Once all degree requirements have been met, students can work toward licensure as a psychologist in Minnesota.

Current licensure requires applicants to pass the Examination for Professional Practice in Psychology (EPPP) Part 1 (and soon Part 2), complete one year of practice under the supervision of a licensed psychologist, and pass the Minnesota Professional Responsibility Exam.
Many students choose to work while they are in the program. Students take the most credits during the program's first two years and spend 15–24 hours per week at practicum sites during years two and three, so it's important to consider these time commitments when deciding if, and how much, to work while in the program. The fifth year is a full-time internship which may require relocation.

Classes are scheduled on Wednesday and Thursday afternoons and evenings, so students must ensure their employment does not conflict with these times.
The program does not offer any formal areas of specialization; however, students can choose among a variety of elective courses in three areas: Diverse Settings, Diverse Populations, and Advanced Practice and Research. 

The individualized mentorship is a unique opportunity to focus on a special area of psychology that students were not exposed to in their courses or during their practicum experiences.
The program does not offer paid research assistantships. There has been a Graduate Assistant position with infrequent hours assisting on projects as needed, and one or two of the assessment courses have had supplemental coaching/instruction from a Teaching Assistant position (this position offers feedback and instruction but does not grade student work; all grading is done by the faculty member).

Psychologists in the community and practicum sites will frequently contact the program with paid opportunities for students (e.g. psychometrist positions, research opportunities, part-time psychotherapy positions), which are then posted on the Psy.D. program page on Canvas. Current students can check the Canvas page for opportunities.
Faculty in the program conduct research projects occasionally, and often opportunities are available for students to participate, but there is not usually funding for payment. Opportunities in research could include:

Gaining experience with conducting portions of the research study, such as collecting data

Analyzing data

Writing up results or literature reviews

Presenting at professional conferences

Submitting manuscripts for publication
Students are made aware of various training opportunities available, including in-person and virtual/web-based and free training. Also, from time to time the program and the Psi Chi graduate chapter sponsor speakers to come in and share research and/or discuss various psychological topics.

Students are encouraged to become members of the Minnesota Psychological Association, members of the American Psychological Association of Graduate Students, and student members of the American Psychological Association. As members, students can get substantial discounts on training opportunities and resources.