MINNEAPOLIS/WINONA, Minn. — Max Bonilla, SSL, STD, an experienced Catholic higher education administrator in both the U.S. and Europe, has been named provost and dean of faculties for Saint Mary's University of Minnesota, effective Feb. 1.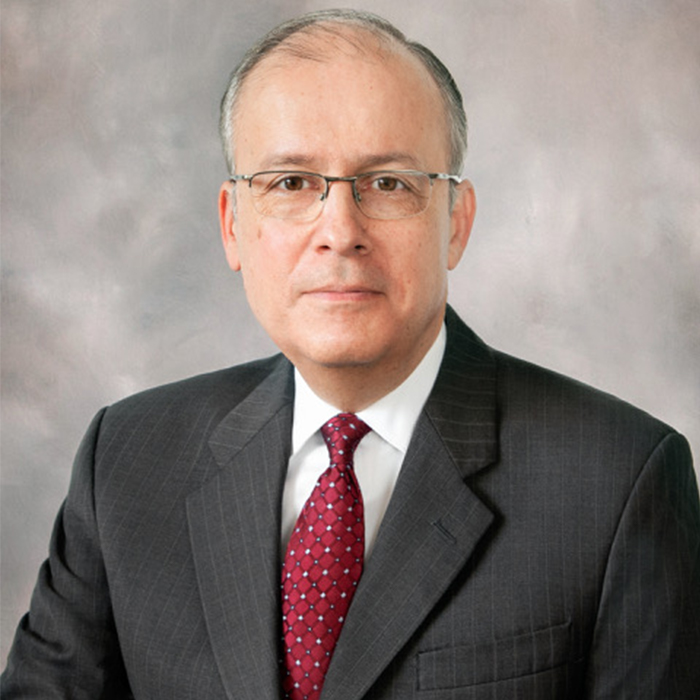 Dr. Bonilla comes to Saint Mary's after serving as the international director for the Expanded Reason Institute for the University Francisco de Vitoria in Madrid, Spain, a role he has served in since 2018. Between 2012 and 2018, he also served the university as vice president for international relations and as a professor. Prior to University Francisco de Vitoria, he worked in a number of academic administrative and teaching roles at Catholic University of Avila, Spain, Franciscan University of Steubenville, Ohio, and the University of St. Thomas School of Theology in Houston, Texas.
In 2012, he was recruited by the University Francisco de Vitoria in Madrid, to assist in the creation of international faculty-level partnerships dedicated to person-centered education. He also was the main coordinator of several projects with the Vatican, including the Expanded Reason Awards.
He graduated from the Institute for Educational Management of Harvard University's Graduate School of Education in 2007. He received an advanced degree from the Gregorian University in Rome, Italy, with a doctorate in Biblical Theology (STD) in 2000. He also received a licentiate in Sacred Scriptures (SSL) from Pontifical Biblical Institute in Rome in 1996.
"Having worked in higher education for decades, Dr. Bonilla has extensive experience and success in accreditation, assessment, curriculum reform, online programming, and both graduate and undergraduate programs," said Father President James P. Burns, IVD. Ph.D. "Saint Mary's, like most higher education institutions, is facing significant industry change and challenge, and we are fortunate to find a leader who has a demonstrated track record of innovative thinking that has advanced and helped stabilize several institutions. I am confident he will elevate the reputation and recognition of our academic programs on a regional and national level, and most importantly, he has expressed how deeply he values and relates to our mission and our Lasallian Catholic heritage."
"As I learned of the heritage, legacy, and teaching philosophy that grounds Saint Mary's University, I recognized the same inspiring fundamentals that have informed my own educational approach throughout my career: the dignity of every person; the essential importance of community; the great need for character education and ethical formation; and the ever present need for a practical, accessible education such as the one inspired by the Lasallian Brothers," said Dr. Bonilla. "I am motivated by and fully support the university's strategic plans and look forward to maintaining the student-centered, outcomes-focused approach for which Saint Mary's is known. The flourishing of people to the benefit of society and ordered to their good as aided by higher education is my life's mission. I am eager to contribute my energy and talents to advance Saint Mary's."
Matt Gerlach, Ph.D., has served as the interim provost and dean of faculties since last spring and will be returning to the position of vice president of Character, Virtue, and Ethics, which he was hired for in August 2021.