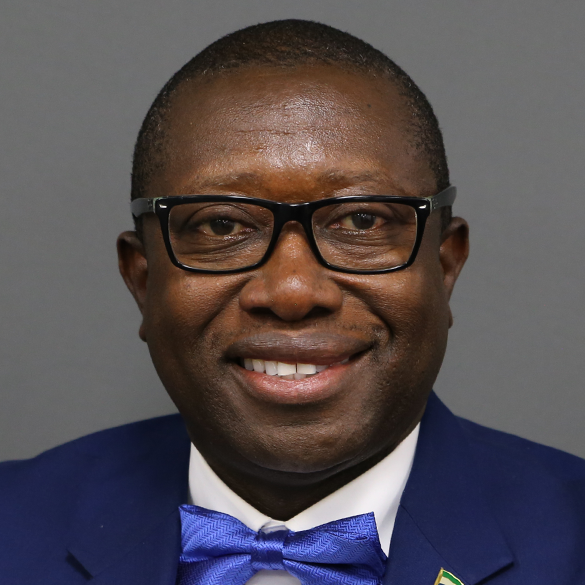 Sylvester Lamin, Ph.D., core associate professor in the Master of Social Work (MSW) program, was recently elected as an at-large representative to the board of directors for Minnesota Social Service Association (MSSA). He serves on two committees, including the Public Policy and Advocacy Committee, and the Conference and Education Committee.
MSSA supports the health and human service profession through education, advocacy, and member benefits. Today, MSSA represents more than 3,100 health and human service professionals from nonprofit, for-profit, and government agencies. Its members work in all areas of human services including mental health, chemical health, aging, children's services, unemployment, homelessness, and more.
Dr. Lamin also recently published an article with Consoler Teboh, Ph.D., associate professor in the Social Work Department at St. Cloud State University. The article, "Acceptance and Inclusivity: An Islamic Artforms Perspective," is in the Journal of Mental Health and Social Behaviour.
He also reviewed the book manuscript for publication and did the digital resources, including test bank questions, class activities, discussion questions, and quizzes for each chapter, in "Social Welfare Policy in a Changing World," by Shannon Lane, Elizabeth Palley, and Corey Shadainah published by SAGE Publishing.