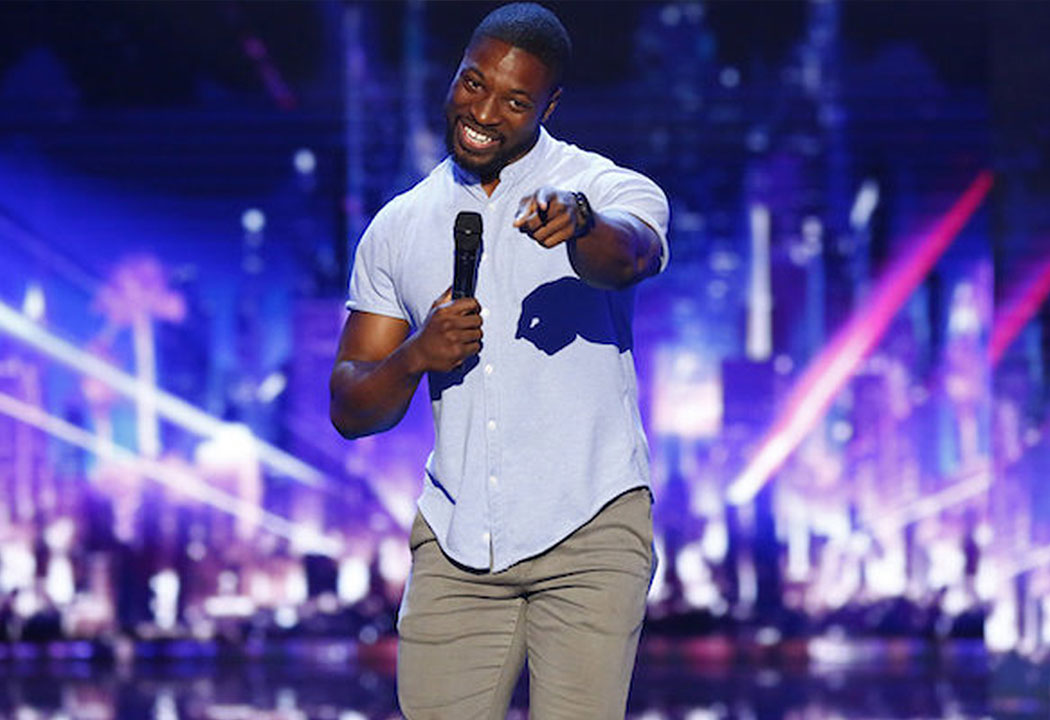 The Office of Student Activities, Student Activities Committee, and Alumni Relations are hosting a number of fun events this weekend which are open to all students, faculty, staff, and their families. All of these events are free!
Comedian: Preacher Lawson
Friday, Sept. 7, at 8 p.m. (doors open at 7:30 p.m.) in the Page Theatre
Preacher Lawson (pictured) was a finalist on the 12th season of America's Got Talent. Preacher is visiting Saint Mary's University as part of his Big Sounds and Loud Faces 2018 tour. Watch his America's Got Talent audition.
Singles Disc Golf Tournament hosted by Outdoor Leadership
Saturday, Sept. 8, at noon, meet in the overflow parking lot
Register onsite at 11 a.m. in the overflow parking lot or preregister by emailing outdoorleadership@smumn.edu or completing this form. There will be prizes for first, second, and third place. Bring your own discs to play.
Concert: Tonic Sol-Fa
Saturday, Sept. 8, from 7 to 9 p.m. in the Plaza
Tonic Sol-fa is an a cappella quartet from the Minneapolis-Saint Paul region. With a largely pop-music-oriented repertoire, their CDs have sold more than 1 million copies, and the group has toured throughout the U.S. and abroad. Tonic Sol-fa began at St. John's University in central Minnesota. Together the group reached national prominence with appearances on NBC's Today Show and in Newsweek magazine. Along the way, they shared the stage with performers including Jay Leno, Jeff Foxworthy, and Lonestar and were part of Garrison Keillor's 30th-anniversary celebration of A Prairie Home Companion. They have won an Emmy Award and two Independent Grammy Awards. Watch a video of their cover of Somebody Like You by Keith Urban.