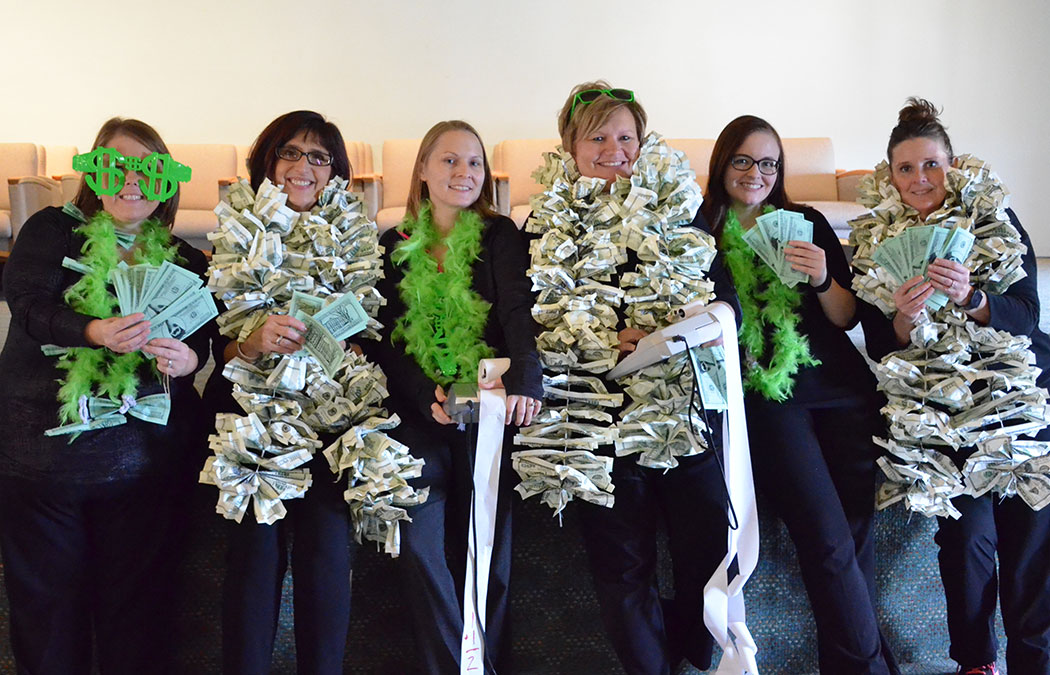 Thank you to all faculty and staff who came to the Halloween 'Boo-fet' and costume contest on Wednesday. The event raised a total of $224.
The winners of the costume contest (pictured above) were the Business Office/Cardinal Central staff as "BRO (Budget Relief Officers)". They will be donating their prize money to scholarships.
Development and Alumni Relations took second place as swimmers, jellyfish, and a well-dressed shark. Thank you to Chartwells for donating the water, to the Faculty and Staff Spirit Committee for bringing the food, and to Vlazny Hall staff for bringing desserts. Special thanks to the judges, Nick Winecke, Zak Mayo, and Rashika Webb.