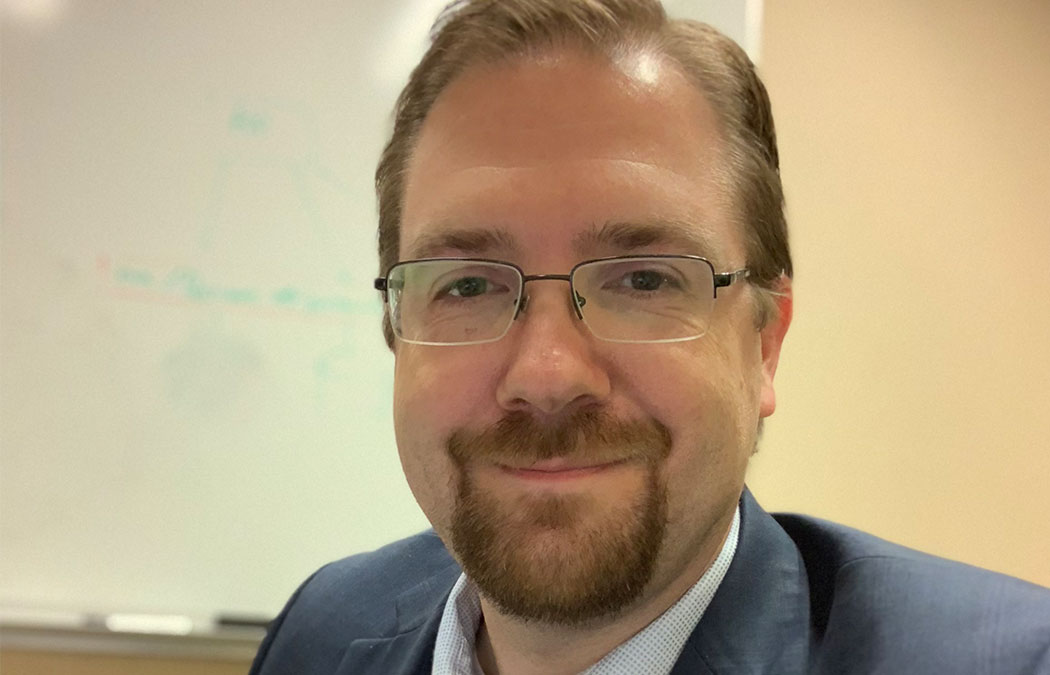 An enterprise IT architect at Mayo Clinic, a seasoned professional with over 20 years of experience, and a Saint Mary's University alumnus himself, Josh Pankratz effectively integrates real-world, relevant conversations in his classroom. A course-contracted professor for School of Business and Technology graduate programs, Pankratz teaches Public Health Analytics, Intro to GIS, and Data Visualization.
In his career, Pankratz specializes in advanced analytics, enterprise architecture, and integration strategy. His primary goal is to focus on developing new analytics capabilities for Mayo Clinic using Google Cloud Platform.
"Throughout my career, I've had the opportunity to work on various information technology capacities — from epidemiology research to advanced analytics — all of which I strive to leverage in the classroom," he said. "I'm grateful to be able to connect with so many students who are seeking similar career paths, and I aim to foster conversation that is insightful and relevant."
We recently had the opportunity to connect with Pankratz to learn more about him both professionally and personally.
What do you enjoy most about teaching?
I like hearing the various perspectives that students bring to each class, as well as working through assignments that combine both technology skills and creative thinking.
What is one of your favorite quotes?
"God, grant me the serenity to accept the things I cannot change, courage to change the things I can, and wisdom to know the difference."
Outside of work and teaching, what is something you enjoy doing in your spare time?
I've recently gotten into woodworking as a creative outlet.
How can students contact you?
Students can connect with me on LinkedIn.