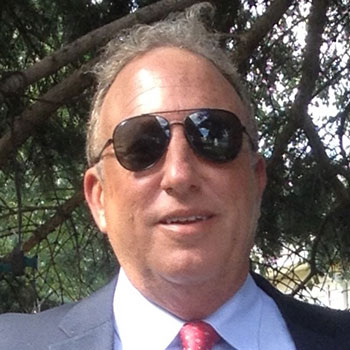 Watching students gain knowledge they can directly apply to their current position is something longtime professor Robert (Bob) McElrath, Ed.D., loves most about teaching in the Saint Mary's MBA program. Let's dive in to learn more about McElrath's professional experience, hobbies, and more.
How long have you been teaching at Saint Mary's?
I have been teaching at Saint Mary's since 2008.
What courses do you teach for Saint Mary's?
I teach the following courses for the Saint Mary's MBA program:
MBA 523 (Topics in Buyer Behavior)
MBA 524 (Topics in eCommerce)
MBA 525 (Topics in Marketing Research)
MBA 526 (Topics in Advertising)
MBA 653 (Branding Strategies)
Please share a little bit about your professional experience.
I have over 30 years of executive non-profit, consumer, and business-to-business market development experience. I am currently an assistant professor in the Schools of Graduate and Professional Programs at Saint Mary's and teach graduate and undergraduate level advertising, consumer behavior, branding, marketing, research, and management ethics courses.
My professional background includes extensive non-profit experience in organization strategy, advertising concept and campaign management, product introduction and marketing, stakeholder market research, strategic business planning and execution.
Academically, I hold a BBA degree in marketing and advertising from the University of Wisconsin-Madison, an MBA in marketing from the University of St. Thomas, and an Ed.D. in educational leadership from Saint Mary's University of Minnesota.
What are your favorite quotes?
"Twenty years from now, you will be more disappointed by the things that you didn't do than by the ones you did do. So throw off the bowlines." – Mark Twain
What are some of your hobbies?
Sailing, drone photography, travel, and historical research. I also work with therapy dogs in both hospice work as well as K-12 education pet assistance therapy.
What do you enjoy most about teaching?
Creativity and the ability to practice Lasallian values on a daily basis that has an immediate and sustainable impact on the lives of others.
What is your favorite classroom assignment and why?
Having students who have had very little prior knowledge on a particular topic, but through ongoing education, develop a confidence and knowledge in order to directly improve their respective organization. This has happened in my classes consistently since 2008 as students have reached out to me to detail their Saint Mary's-inspired successes.
What is your contact information?
You can email me at rjmcel06@smumn.edu or connect with me on LinkedIn.