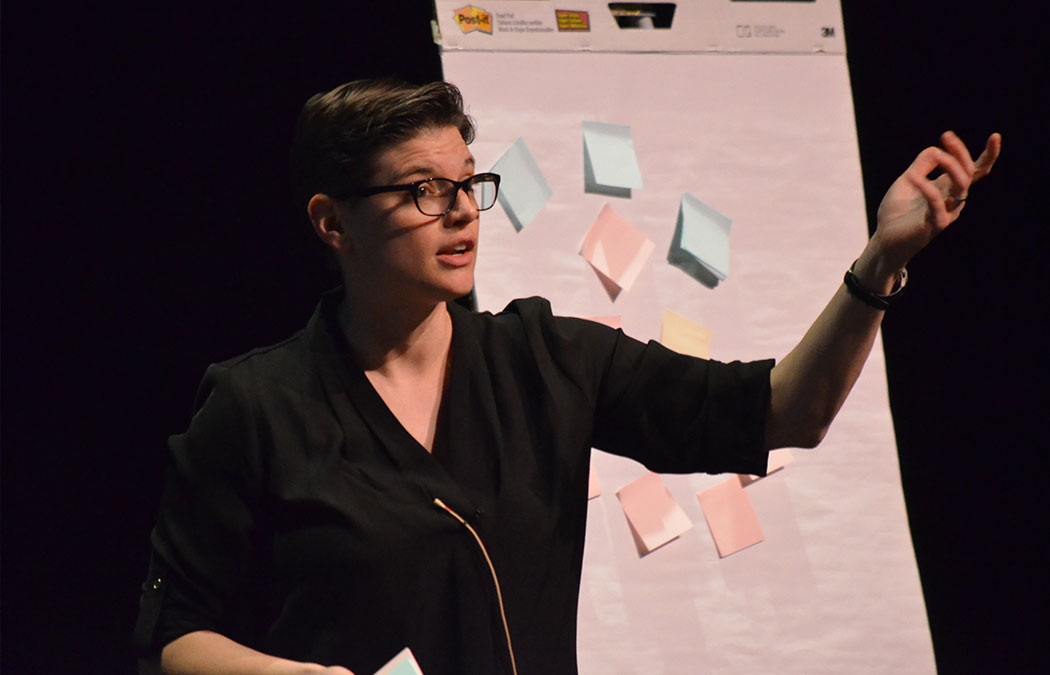 Guest speaker Andrea Fallon-Korb, L.M.S.W, M.Ed., presented to Saint Mary's University of Minnesota coaches and student-athletes on Jan. 15 in Page Theatre.
Fallon-Korb touched on maximizing performance throughout the season, managing pressure and anxiety, and improving mental toughness. There was also a question-and-answer period following her presentation.
Fallon-Korb encouraged students to change their view on stress, and rather than avoiding stress, embrace it. Those in attendance were given four ways to embrace and turn stress into a positive trait that can be used in sport performance — including identifying the source of stress and rethinking the signs associated with it as positive.
During the second half of her presentation, Fallon-Korb focused on "bouncing back" and mental toughness.
"Everyone experiences adversity," she said. "A quick recovery sets the elite apart."
Student-athletes were encouraged to discuss what sets resilient athletes apart from non-resilient athletes and ways to define success. Fallon-Korb stressed effective goal setting and goal mapping to facilitate changes student-athletes want to make personally or team-wise within their sport.
Fallon-Korb's appearance at Saint Mary's was made possible through the NCAA Division III Strategic Initiatives Grant Program.