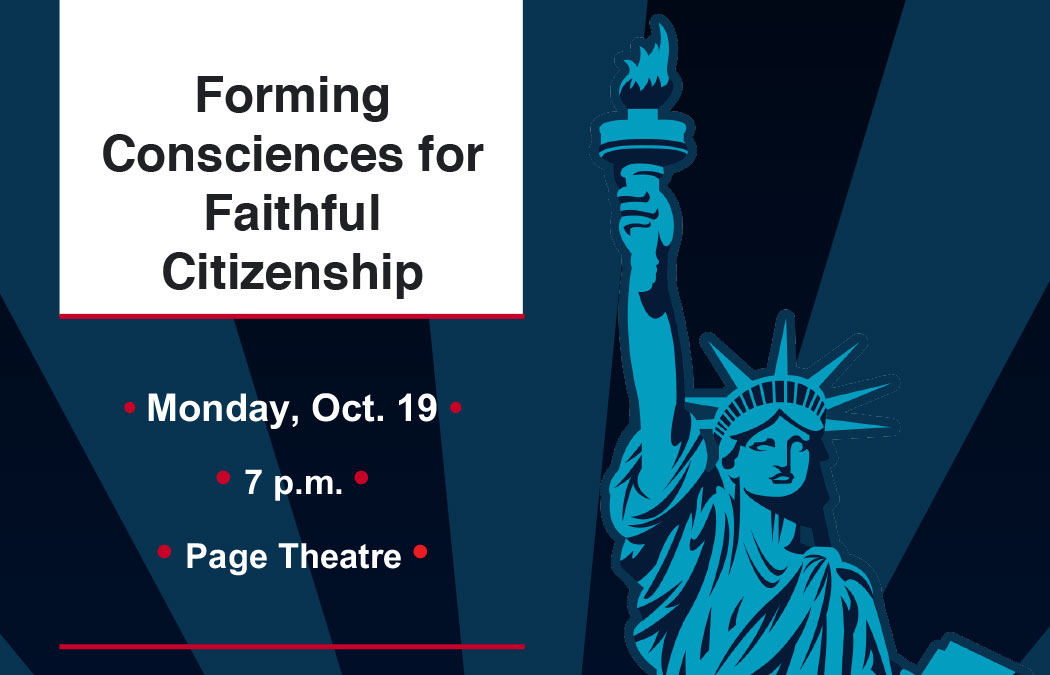 "We need to participate for the common good. Sometimes we hear: a good Catholic is not interested in politics. This is not true: good Catholics immerse themselves in politics by offering the best of themselves so that the leader can govern." — Pope Francis, September 2013
Join us Monday, Oct. 19, at 7 p.m. in Page Theatre for a presentation from Bishop John Quinn, Diocese of Winona-Rochester, on Catholic principles for voting in the upcoming election. He will be presenting on the USCCB document, Forming Consciences for Faithful Citizenship: A Call to Political Responsibility from the Catholic Bishops of the United States.
This event is sponsored by the Hendrickson Institute for Ethical Leadership.