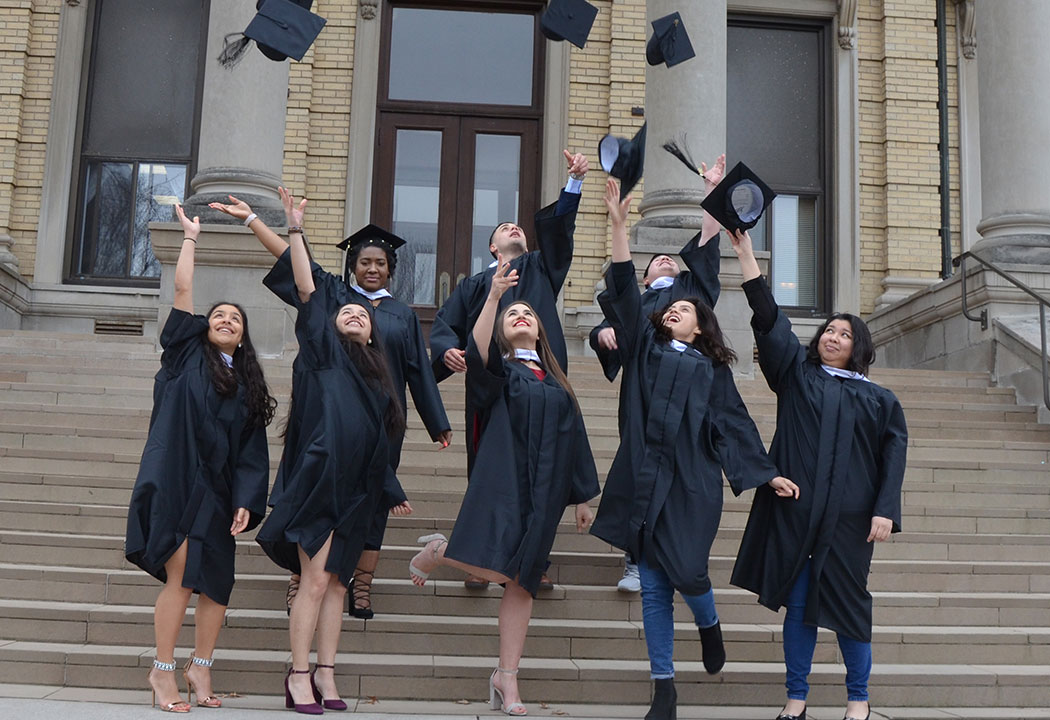 First generation students achieve dream of college graduation
From the moment they first stepped onto the Saint Mary's University Winona Campus as eighth-grade Countdown to College students, they have been encouraged to build the future of their dreams.
As they walk across the commencement stage Saturday, they are prepared to make those dreams come true.
Established in 2010, the Saint Mary's First Generation Initiative — which was first articulated by Saint Mary's President Brother William Mann at his inauguration in 2008 — serves economically challenged students while addressing the growing academic achievement gap. The First Generation Initiative helps ensure academic success for high-need, high-potential, first-generation students from middle school through college graduation.
Through the First Generation Initiative, promising inner city students — who are often the first in their families to go to college — are chosen to attend four summers of college preparation programming at Saint Mary's. Through Countdown to College, participants meet for two weeks each summer, for four years.
Students who successfully complete the Countdown to College program are eligible for the First Generation Initiative Scholars program, where they receive a full scholarship to attend Saint Mary's.
"Where these students are from, the high school and college graduation rates are quite low," said Alisa Macksey, First Generation Initiative executive director. "This program is helping students achieve their dreams."
On May 12, eight students from the very first Countdown to College class will be graduating — a fitting culmination for what is Brother William's final commencement ceremony before he steps down as president.
"These students have been part of the Saint Mary's community since the summer after eighth grade," said Macksey. "We have seen them grow in their confidence and self-esteem. They are more articulate and believe in themselves and their abilities. I've seen them support and encourage each other through both good times and challenging times."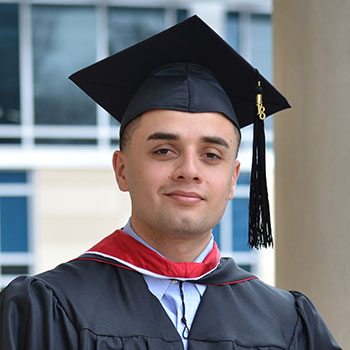 Javier Madrid '18, is a marketing major and Spanish minor, who grew up in Naco, Ariz. He had just moved to Tucson, Ariz., at the age of 13 when he got the opportunity to enter the Countdown to College program through San Miguel High School (Cristo Rey Network). Madrid said the Countdown to College program provided "an outstanding advantage" because he was familiar with the Saint Mary's campus — as well as several faculty, staff, and students — before he started college.
"Coming to college at Saint Mary's was definitely a little bit of a culture shock, but I think it really helped me grow in terms of perspective," said Madrid, who never imagined leaving Arizona. "I grew up in a predominately Hispanic neighborhood and went to a high school that was mostly Hispanic. Having done Countdown to College every summer really prepared me. It definitely helped to have already met kids from Chicago, Milwaukee, and other cities."
One of those students was Alexis Cummins '18, a human services major from Chicago who attended John Marshall Metropolitan High School while in Countdown to College. Cummins said being part of the First Generation Initiative has helped her grow.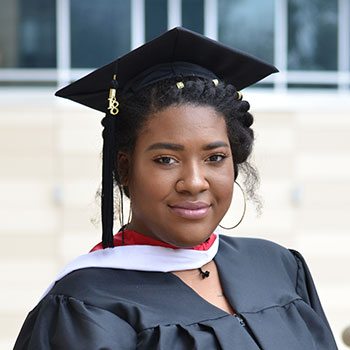 "The biggest thing it's helped me with is my communication skills and community building," explained Cummins. "Before, I was someone who was very distant and didn't want to be around people I didn't know. But in Countdown to College and in the First Generation Initiative we do a lot of team-building exercises to make everyone feel welcome. It's really helped me break out of my comfort zone and not be as shy."
Cummins explained that having mentors available was helpful, especially during her freshman year of college. "I was nervous, stressed, and in a whole new environment. But the same mentors I had in Countdown to College were there when I started college, which was great," she said.
Madrid and Cummins are both thankful to the benefactors who have partnered with Saint Mary's to make the First Generation Initiative possible
"We all have a responsibility to do our best in our academics. There are people investing their money in us and taking a chance on us. I definitely don't want to let them down," said Madrid, who was chosen to travel to Washington, D.C., his sophomore year when Pope Francis visited and was also selected as one of 35 students globally to go to Rome last summer as a Lasallian Leader.
"I feel so blessed for all the opportunities I've had because of the First Generation Initiative, because of the [De La Salle Christian] Brothers especially. Everything they've done for me since high school, I'm so grateful to them," Madrid said.
First Generation Initiative Scholars receive enhanced academic, financial, and social support services designed to achieve the goal of college graduation within four years, which includes supervised study halls and shared experiences that draw the students closely together.
"We're family. We look out for each other," said Madrid, who plans to work in the insurance field and continue his education at the University of Arizona next spring in a master's program. "We work better as teams, two is better than one. I feel so fortunate to have had that support, and now I'm inspired to pay it forward."
After graduation, Cummins plans to move to Racine, Wis., and live with her sister. She hopes to continue work in the social services field and wishes her fellow graduates good luck. "We all got through this together. Now it's time to start our own journeys."