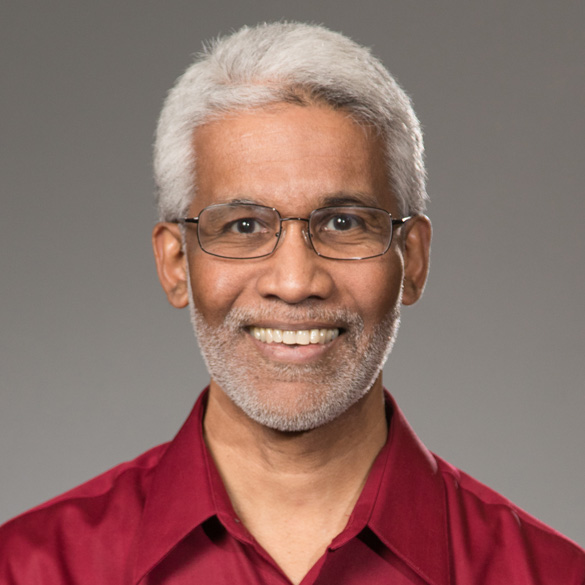 As in my essay on silence, my first lessons on generosity came from my parents. While both parents were known for being generous in the community, it was my mother's lesson I clearly remember, and it has guided me through the years.
When I was young, my mom, Isha, would cook lots of food at various times of the year. As a family we would visit the Alms House and share the food with the less fortunate. Preparing the many pots of food was a lot of hard work, but my mother told us it was almost a life requirement.
She got this from her father who was a Muslim. One of the tenants of Islam is Zakat. This is charity generally given to the poor or needy. My grandfather felt being generous was a duty. My mother, even though she became a Christian, retained the tenant of Zakat. While my grandfather saw Zakat as a duty, I see being generous as a way of enriching my own life and having peace of mind knowing I made life easier for another person.
I can remember after sharing the food with over 100 people many recipients would thank my mom profusely. On the drive home, my mom made the comment, "All of the people were very thankful, but ironically, I am the bigger beneficiary of the food given away." One of us replied, "How?" My mom replied, "For starters, I feel good we were able to give some people a home cooked meal. This feeling will last for weeks, even years. However, in a few hours, the people who received the food will be hungry and the satisfied feeling they have right now will fade away. I, on the other hand, will remain satisfied. The giver is often the person who gains the most. The benefits last a lifetime."
Medically, my mother was on to something. Feelings of goodness release endorphins in the body. These hormones trigger a better stress response, increase feeling of happiness, etc. Surprisingly, being generous has tremendous emotional wellbeing benefits. A quick Google search links being generous to:
Lower blood pressure.
Increased self-esteem.
Less depression.
Lower stress levels.
Longer life.
Greater happiness and satisfaction.
In the EQ class I teach, one of the 12 things I generally recommend is being generous. It does improve one's EQ and life's coping abilities.
People generally give when they feel good and are less likely to give if they feel stressed, unhappy, anxious, etc. Ironically, a way to overcome the negative feelings is to give. Being generous has great therapeutic benefits, but we first must overcome our desire to have more or even save/protect what we have. When the focus is on helping others, it takes the focus off the things that weigh us down. It gives us space to breathe and see things from a healthy perspective.
So, what are some of the generous things I do? I have a large garden and a community plot. Every year, I give away a lot of tomatoes, kale, collard greens, etc. In giving away the vegetables, I believe it adds in a small way to a better diet. I also help people with their gardens. At the community garden where I have a plot, I volunteer to water and help plant the gardens of other members when they are on vacation or busy doing other things.
Another thing I do is offer to pay the grocery bill for someone directly in front or behind of me in the checkout line. Surprisingly, this is much harder to do than you can imagine. Some are very thankful. However, most people have politely refused the offer. Some have looked at me suspiciously or as if I am nuts. On the seldom occasion I have received curt responses like, "No, I can pay my own bill." I don't know, but the overall rejection rate could also be influenced by my race, gender, accent, etc.
Even though I have had many refusals I continue to ask people every now and then when I feel moved by the spirit. The good stories allow me to continue. I will share two stories. One day, I was in Aldi's and the lady behind me had a few bananas, oranges, beans, milk, bread, and some other things on the belt. After exchanging quick pleasantries about the weather, I asked her if it would be okay to pay her bill. I anticipated it would be less than $20. She accepted the offer and as she was leaving, she thanked me and said, "I am unemployed, and I am down to my last few dollars. This really helps. Thank you so much."
Another story that has stayed with me happened at Cub Foods. It was a Friday, and I went to pick up a rotisserie chicken. Dinner was going to be chicken, rice, and green beans. On entering the store, a man and I approached the door simultaneously from different directions. We gave each other the cursory head nod and entered the store. Even though I only wanted a rotisserie chicken I decided to look at the fresh vegetable section. I then picked up the chicken and headed to the checkout line. As I was waiting in line, the man who I saw on entering came in line behind me. We exchanged head nods again.
As the cashier was ringing up my item, I told the man, "Give me your item." He gave it to me, and I gave it to the cashier to add to my bill. I did not even ask him permission. This surprised me. I normally ask permission. After returning the item to the man he thanked me and left. I took a while after checking out as I carefully placed the chicken level in a bag before heading to my car. As I was leaving, the man was waiting for me outside. I must confess that my first thought was that he was going to ask me for some money. Instead, the man said, "I thanked you in the store, but I wanted to thank you again. The last few weeks have been really rough. What you did has made me feel a whole lot better. Much appreciated."
Now, I did not pay attention to what to what I bought for him, but as soon as I got into my car, I checked the receipt. It was a box of corn muffin mix. This costs less than a dollar, yet the man was so thankful. In this case, it was not the money. It was the gesture that really matter to this man.
A mantra I have incorporated into my life is "Make life easier for the next person." I have also shared this with our kids. Being generous with time, money, kind words, etc., all can make life easier for the next person. This sentiment is shared by many famous people.
Below are some of my favorite quotations on being generous.
Giving frees us from the familiar territory of our own needs by opening our mind to the unexplained worlds occupied by the needs of others. Barbara Bush
Service to others is the rent you pay for your room here on earth. Mohammed Ali
The simplest acts of kindness are by far more powerful than a thousand heads bowing in prayer. Mahatma Gandhi
Kindness in words creates confidence. Kindness in thinking creates profoundness. Kindness in giving creates love. Lao Tzu
No one has ever become poor by giving. Anne Frank
We all should give what we have decided in our hearts to give, not reluctantly or under compulsion, for God loves a cheerful giver. 2 Corinthians 9:7
In this world it is not what we take up, but what we give up, that makes us rich. Henry Ward Beecher
As you live your life, I encourage you to give joyfully and be generous. As my mother stated, the giver is the bigger beneficiary in the exchange process. These benefits can change the trajectory of your personal health and lead you to a path of peace, happiness, and wellbeing. It can also give others hope.
Make life easier for the next person.
Dr. Raj Beekie is an associate professor in the DBA department at Saint Mary's University, MN. To learn more about our DBA program here is the address https://www.smumn.edu/academics/graduate/business-technology/programs/doctor-of-business-administration-dba
Whether one agrees or disagrees with the thoughts and ideas expressed, he hopes they provide a broader foundation for discussion. Dr. Beekie received his bachelor's degree in Business Administration and Organizational Communication from Concordia College, Moorhead, MN, master's degree in Intercultural Communication from North Dakota State University, Fargo, ND, and doctorate in Organization Development from the University of St. Thomas, Minneapolis, MN.
Dr. Beekie also consults in the areas of career coaching, leadership development, diversity, emotional intelligence, and effective communication. To offer your feedback or contact me, I can be reached at rbeekie@smumn.edu