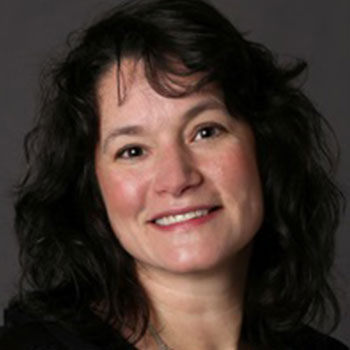 This month, we are excited to share more about Carie Statz, DBA, associate professor of B.S. in Marketing. Statz brings a wealth of experience to the classroom in both the for-profit and not-for-profit sectors.
What is your position at Saint Mary's and what courses do you currently teach?
I am an associate professor in the bachelor's completion program, and I currently teach Digital Marketing and Mobile and Search Engine Marketing.
How long have you been teaching at Saint Mary's?
I have been a faculty member at Saint Mary's for seven and a half years.
Tell us about your professional experience.
I began teaching college in 2002. I have a Doctorate in Business Administration (DBA), a master's degree in mass communications from the University of Wisconsin-Milwaukee, and a bachelor's degree from the University of Wisconsin-La Crosse, where I minored in Spanish and majored in mass communications with an emphasis on advertising and public relations. At the Universidad de las Americas in Puebla, Mexico, I pursued general studies in Spanish and anthropology.
My nonprofit marketing experience includes supervisory positions at a technical college's marketing department and the Community Action Program of Janesville, Wis. My for-profit experience includes work for Walt Disney World, Oscar Mayer Foods, and TCF Bank of Wisconsin.
What is one of your favorite quotes?
"A dream does not become reality through magic; it takes sweat, determination, and hard work." — Colin Powell, former U.S. defense secretary
What are some of your hobbies?
Hobby farming, hiking, traveling, and being outdoors.
What do you enjoy most about teaching?
I love seeing students grow in their knowledge of marketing and apply strategies in their careers upon graduation.
What is your favorite classroom assignment?
Watching students create strategies for their class projects, which may even be applied immediately to their current companies and jobs, is one of my favorite classroom assignments.
How can someone connect with you?
You can email me at cstatz@smumn.edu or find me on LinkedIn.