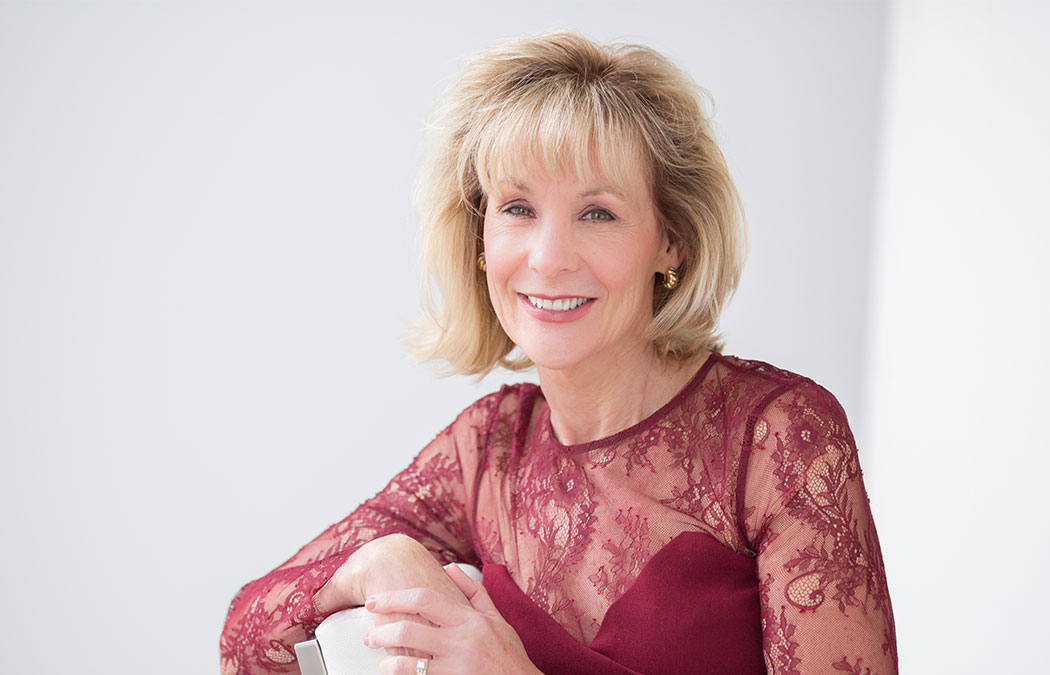 We are excited to feature longtime faculty member Susanne Egli in this month's faculty spotlight. Egli brings an impressive and diverse background in theatre and professional coaching to the classroom. Let's dive in to learn more about professor Egli!
What is your position at Saint Mary's and what courses do you currently teach?
Assistant professor in the bachelor's completion program. I currently teach COM310 Oral Communications.
How long have you been teaching at Saint Mary's?
I have been a faculty member at Saint Mary's since 2006.
Tell us about your professional experience.
I began my career as a professional actor in New York City and moved to the Twin Cities in the early '80s because of the vast theatre community. A natural progression into coaching and teaching occurred in my early 40s as I sought ways to expand my offerings to the professional world.
A background in understanding the "communication instrument" was a diversifier when I worked for corporations as a leadership development professional. High-level executives began to seek me out because I knew how to help them manage their stage fright, be able to think on their feet, brainstorm ideas with others, and lead with an approachability that inspired their colleagues.
Saint Mary's mission statement "to awaken, nurture, and empower you to lead ethical lives of service and leadership" is something I embody in my own company, Communication Navigation, LLC.
What is one of your favorite quotes?
My tried-and-true quote to live by is Maya Angelou's: "I've learned that people will forget what you said, people will forget what you did, but people will never forget how you made them feel." My new favorite quote is by Amanda Gorman from the recent inauguration: "When day comes, we step out of the shade, aflame and unafraid. The new day blooms as we free it. For there is always light, if only we're brave enough to see it. If only we're brave enough to be it."
What are some of your hobbies?
Cooking and entertaining. During the pandemic, I started an Instagram account about cooking to replace having people over for dinner parties. It has been fun to interact in a new way!
What do you enjoy most about teaching?
I love my topic — public speaking and interpersonal communication. Many students come into my classroom afraid of the curriculum, and I am able to calm their fears and help them improve their communication skills. My affection and commitment to Saint Mary's is certainly due to the wide demographic of our student population which has been a source of such personal and professional development for me.
My parents were medical missionaries for most of my adult life, and their experiences in Africa and China changed them and increased their understanding of the world. They repeatedly told my sisters and me that there is no greater reward than the riches you receive from working with those who are unlike yourself. You grow to have a profound respect for all God's people. Saint Mary's University has given me a small taste of what my parents were referring to through the diversity of our students.
What is your favorite classroom assignment?
I love watching the individual presentations and seeing a student improve over the course of the semester. Another favorite is the TED Talk assignment — each student posts a favorite talk on the discussion board, and it's exciting to see the conversations that go on between the students.
How can someone connect with you?
You can email Egli at segli@smumn.edu or find her on LinkedIn.