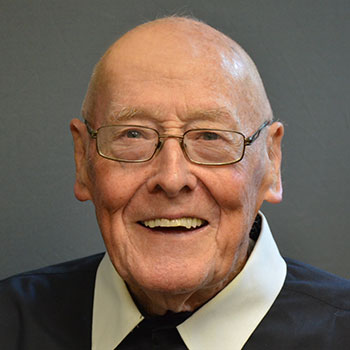 Bother Arnold McMullen, FSC, celebrated his 90th birthday on Monday, Feb. 15.
A 1953 alumnus, Brother Arnold taught biology, math, religion, and computer science from 1953 to 1997 at Saint Mary's, and he continues to be an active participant in campus events.
Join us in wishing him a blessed birthday; personal messages can be through campus mail to box 24.