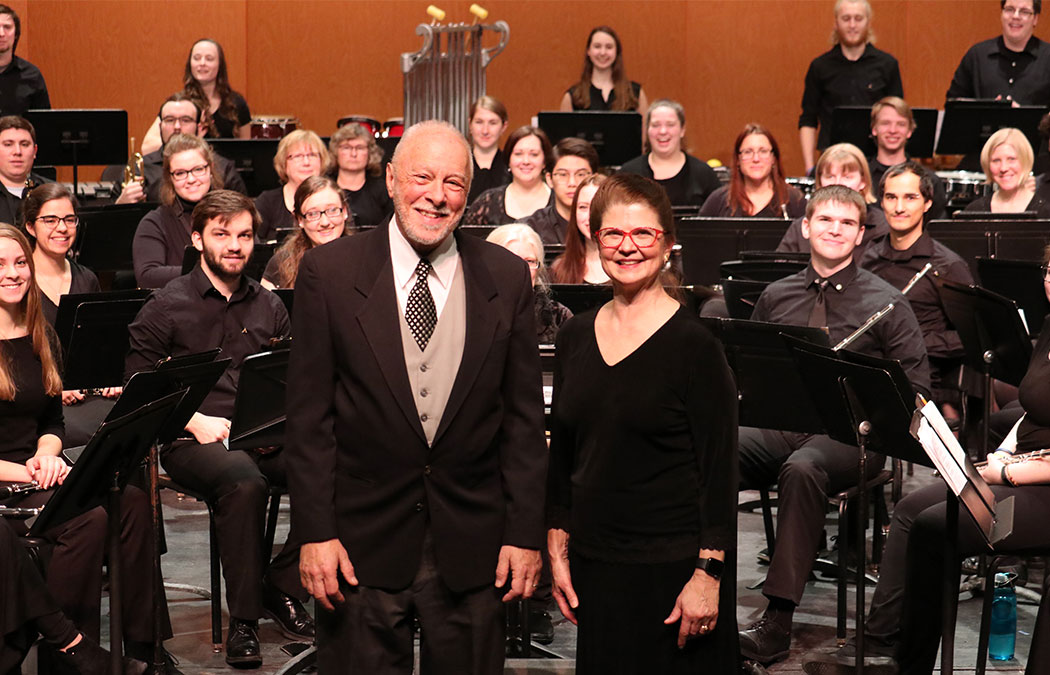 Janet Heukeshoven, D.M.A., music professor, and the Saint Mary's University Concert Band have been named national finalists for The American Prize, the Ernst Bacon Memorial Award for the Performance of American Music, College/University ensemble division, for 2019-2020. The award honors the band's performance of the university's past two Kaplan Commission works, "Nigun Prophecy" by David Ashalomov and "Ayshet Chayil (A Woman of Valor)" by Steven L. Rosenhaus.
The prestigious award recognizes and rewards the best performances of American music by ensembles and individual artists worldwide, based on submitted recordings. Focused exclusively on works by American composers from any period and in any style, the contest not only judges performances, but in the case of new or unfamiliar works, the music itself. The announcement is expected next week.
The Helen and Sam Kaplan Foundation gave Saint Mary's a significant philanthropic gift more than 20 years ago for the purpose of building a Jewish-Christian dialogue and providing means for students to directly interact with Jewish religion and culture. Commissioned work is typically based on Jewish melodic material, either folk or religious sources.
Photo caption: Janet Heukeshoven, D.M.A., and the Concert Band with the 2019 Kaplan composer, David Ashalomov.