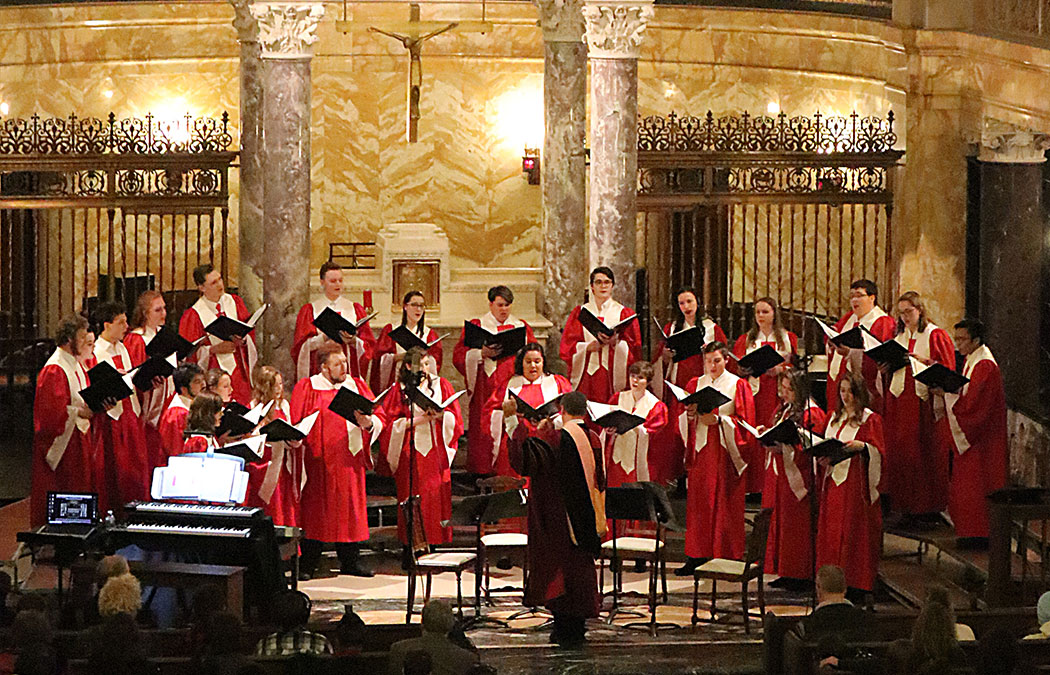 WINONA, Minn. — A new composition by A. Eric Heukeshoven of the Saint Mary's University Department of Music will receive both international and national premieres in the coming weeks. The piece, titled "Father Forgive," focuses on reconciliation and forgiveness.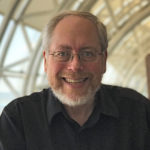 The work for the choir and flute is based on the "Coventry Litany of Reconciliation," written by Canon Joseph Poole in 1958. The text was inspired by a relentless bombing raid on the city of Coventry, England, and its famous cathedral on Nov. 14, 1940. In the days that followed, two enduring symbols emerged from the rubble: two charred roof beams which had fallen in the shape of a cross were bound and placed at the site of the ruined alter, and three medieval roof nails were also formed into a cross, which would become the original Cross of Nails.
Shortly after, the words "Father Forgive" — deliberately neutral in content — were inscribed on the wall of the ruined chancel. Provost Dick Howard made a commitment not to seek revenge, but to strive for forgiveness and reconciliation with those responsible.
Heukeshoven said he first read the "Coventry Litany of Reconciliation" while visiting the Dachau Concentration Camp near Munich, Germany, last summer. After reading, he knew he wanted to set the words to music.
The Saint Mary's University Chamber Singers, under the direction of Dr. Patrick O'Shea, will premiere the new music on their 2019 international tour of Germany and Belgium in late February and early March. Dr. Janet Heukeshoven of the Saint Mary's Music Department will accompany the choir on flute.
Local audiences can attend the U.S. premiere at the group's homecoming concert on Thursday, March 7, at 7:30 p.m. in Chapel of Saint Mary of the Angels (1155 W. Wabasha St.). The concert is free and open to the public.
For more information, contact A. Eric Heukeshoven at 507-457-7292 or eheukesh@smumn.edu.