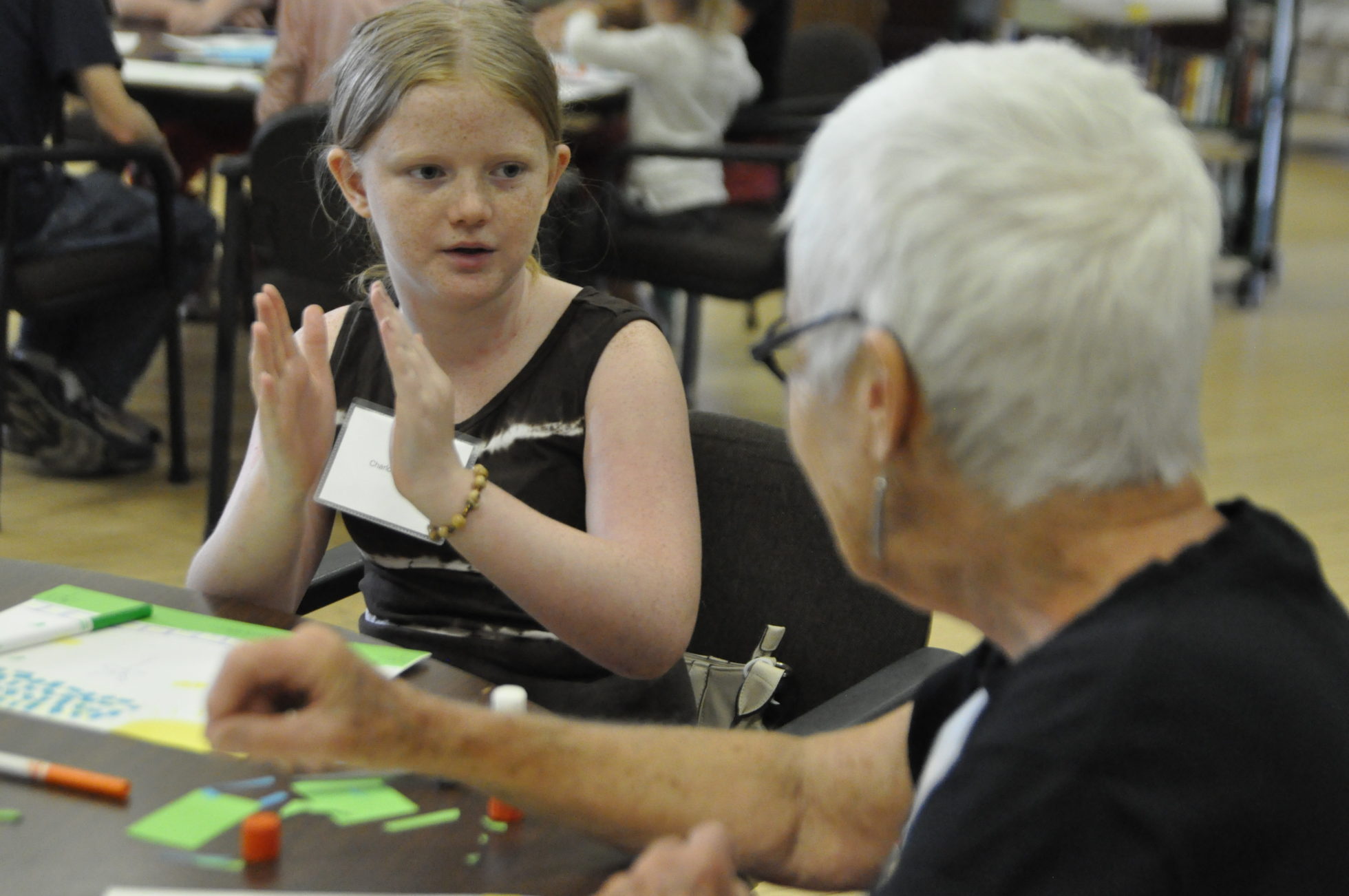 WINONA, Minn. — The completed projects resulting from a multi-generational collage workshop collaboration between the Minnesota Conservatory for the Arts (MCA) and the Winona Friendship Center will be on display throughout August at the Valéncia Arts Center, 1164 W. 10th St.
This intergenerational workshop began in June and invited older adults and youth ages 7 to 12 to explore a variety of collage techniques, from monochromatic to torn paper. Participants benefitted from group and individual instruction under the direction of local teaching artist Brianna Haupt. The community is invited to view the results of this unique collage workshop, beginning with an open house, scheduled for Wednesday, Aug. 8, from 5:30 to 6:30 p.m. in Galleria Valéncia.
For those unable to attend the open house, the exhibit will remain on display during regular business hours and during other programming throughout the month.
The workshop was made possible by a generous grant from Aroha Philanthropies. MCA was selected as one of only 15 nonprofit organizations throughout Minnesota to receive a grant from Aroha Philanthropies through its new statewide initiative Seeding Vitality Arts Minnesota. Find more information about this initiative at https://www.vitalityarts.org/seeding-vitality-arts-mn-overview/.
About MCA

The Minnesota Conservatory for the Arts, an affiliate program of Saint Mary's University, is a nonprofit organization offering programming in dance, music, visual art, and theater. Classes, lessons, workshops, and camps are offered for students of all ages from birth through older adults at the Valéncia Arts Center. For more information, go to mca.smumn.edu, email mca@smumn.edu, or call 507-453-5500.
About Vitality Arts

The broad field of creative aging encompasses many things: arts education, arts in health care, creativity for those with dementia, and more. Arts education programs — those that inspire and enable older adults to learn, make, and share the arts in ways that are novel, complex, and socially engaging — make up a subset of the creative aging field. Often referred to as artful aging programs, they are led by teaching artists whose creative process and understanding of older adults bring connection, improved health and well-being, and a renewed sense of purpose to older adults in community and residential settings.
At Aroha Philanthropies, these programs are viewed as even more than artful aging. With the term Vitality Arts, it aims to champion arts programs that keep us vital, joyful and engaged by unleashing the transformative power of creativity in those 55 and older. More information is available at www.vitalityarts.org/seeding-vitality-arts-mn-overview/.
About Aroha Philanthropies

Aroha Philanthropies is devoted to the transformative power of the arts and creativity, inspiring vitality in those over 55, joy in children and youth, and humanity in adults with mental illness. It believes that learning, making, and sharing art enriches everyone throughout their lifetime. Aroha Philanthropies works to improve the quality of life of people 55 and older by encouraging the funding, development, and proliferation of arts programs designed to enhance longer lives, and by advancing the development of professional teaching artists working with those in their encore years.