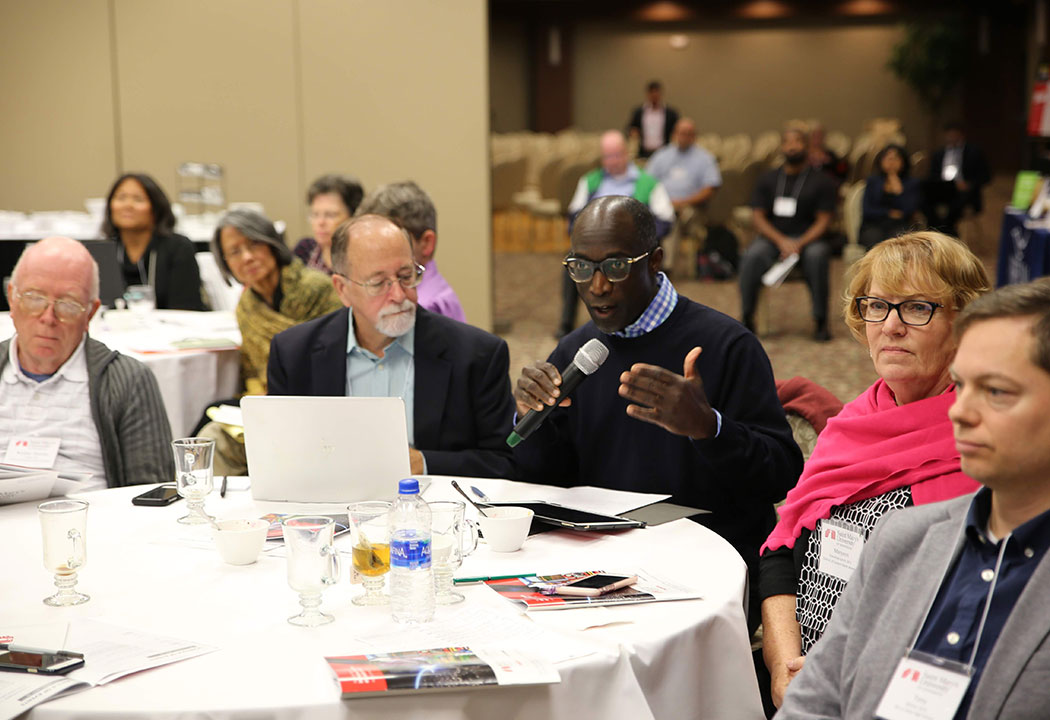 Educators from across the world gathered to discuss research in crucial areas, such as online learning, spirituality, women in leadership, and more, as part of the seventh annual International Symposium on Lasallian Research Sept. 21-23.
The symposium, held annually at the Saint Mary's University of Minnesota Twin Cities campus and co-sponsored by Christian Brothers Conference, involved 126 professors, administrators, researchers, and students from 11 countries.
Creative minds gathered to dialogue about the key characteristics or key areas that comprise the field of Lasallian research today; look beyond a study solely of the origins, tradition, and heritage in Lasallian research; break open the possibilities for Lasallian research in the 21st century; and propose avenues or topics for future needed Lasallian research.
Through sharing research, attendees were able to gain ideas, ask questions, and collaborate on future projects that revolve around critical global topics.
Three keynote presentations were featured at the symposium:
"From Chaos to Ethical Clarity: The Quest for Lasallian Higher Education in Today's Global Society," delivered by Brother Louis DeThomasis, FSC, Ph.D., president emeritus of Saint Mary's University.

"Conversations on Cross Institution Research," delivered by Carmelita Quebengco, AFSC, Ph.D., consultant to the president and chancellor emeritus at De La Salle University in Manila, Philippines.

"Making Peace Possible: Grassroots Peacebuilding Leaders," delivered by Brother Christian Diaz, FSC, Ed.D. '18, principal of the Normal School in Gigante, Huila, Colombia.
Participants at the symposium also heard from several other researchers during breakout sessions and panel discussions centered around four themes: innovation in education; environment and sustainability; food, nutrition, and health; and health care. There were also ample opportunities for networking through shared meals and social gatherings.
Saint Mary's is part of a global network that includes 90,000 individuals engaged in the Lasallian Catholic educational mission of serving society and nearly one million students throughout 79 countries. The Lasallian network is also comprised of nearly 4,000 De La Salle Christian Brothers carrying out the tradition founded by Saint John Baptist De La Salle, a priest and educational innovator of 17th century France.
To see more photos from the event, visit smumn.edu/photos.