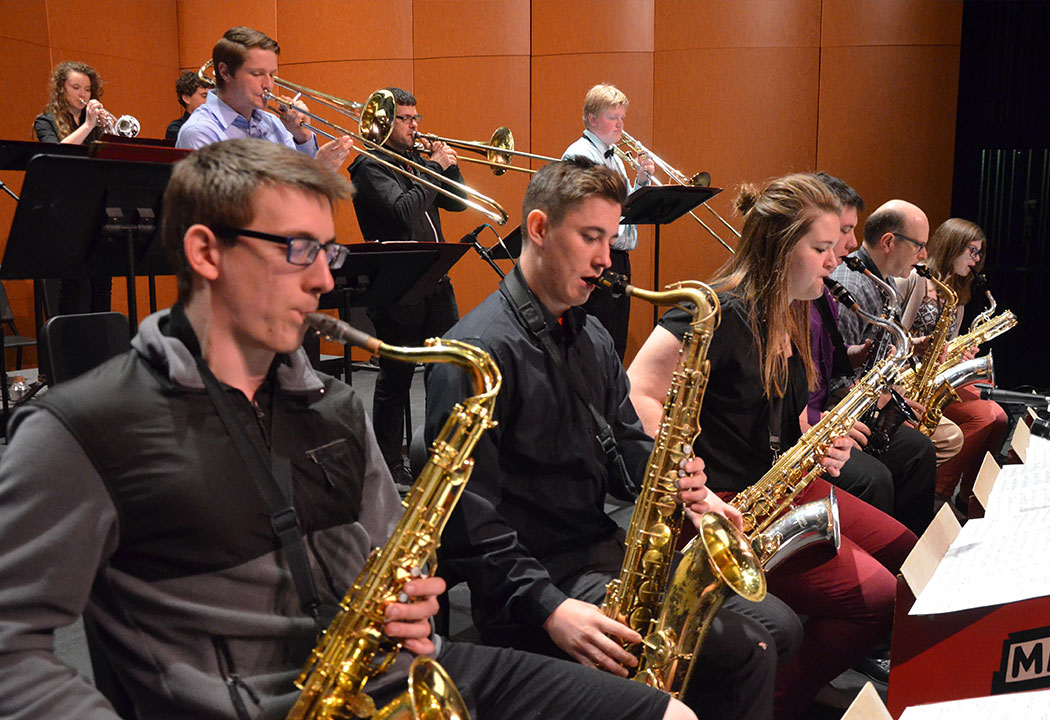 WINONA, Minn. — As the school year begins again, it's time to mark your calendars for another great year of programming presented by Jazz at Saint Mary's University of Minnesota.
The season kicks off at 2 p.m. on Saturday, Sept. 29, with a preview of this season's Red Bird Club show Christmas in New Orleans during Saint Mary's Family Weekend. A drawing for up to four complimentary tickets to the Dec. 7 performance will be held at this event.
The Red Bird Club opened its doors in 2014 at the Valéncia Arts Center, 1164 W Howard St. If you have never heard of it, it may be because the doors only open once every two years. Every other December, the theatre is transformed into an American Jazz Cabaret, showcasing the talents of Saint Mary's University student musicians.
This year the Red Bird Club will take a trip to the birthplace of jazz — New Orleans. Christmas in New Orleans will feature a group of crooners, an emcee, beer and wine service, and a dancefloor. Make your reservations today or you'll have to wait until their next performance in 2020.
Rounding out the fall schedule is the Jazz Final on Sunday, Dec. 16, beginning at 3 p.m. Twice a year, all three of the university's jazz groups get together for an informal afternoon of great music in a casual setting. The event is free and the public is invited to join the musicians in the Cardinal Club of the Toner Student Center on the Winona Campus as they celebrate the end of another great semester of Jazz at Saint Mary's.
The spring season will come early for Jazz Combo 1 as they embark on an international tour in Germany and Belgium. The public is invited to welcome this group back to Winona at their homecoming performance on Tuesday, March 5, at 7:30 p.m. in Figliulo Recital Hall in the Performance Center at Saint Mary's University.
On Sunday April 28, at 3 p.m. Jazz at Saint Mary's will present One Small Step, an exploration of an important turning point in jazz history — the year 1969. From the end of the bossa nova era to the beginnings of jazz fusion, listeners will be transported 50 years back in time on a musical journey.
As no semester at Saint Mary's University is complete without another Jazz Final, the public is welcome to wrap up the 2018-19 season with a free performance held outdoors in the Saint Mary's Plaza at 3 p.m. on Sunday, May 5.
For more information, contact Director of Jazz Studies A. Eric Heukeshoven at 507-457-7292 or eheukesh@smumn.edu. Ticket information is available at pagetheatre.org or by calling the Page Theatre Box Office at 507-457-1715.