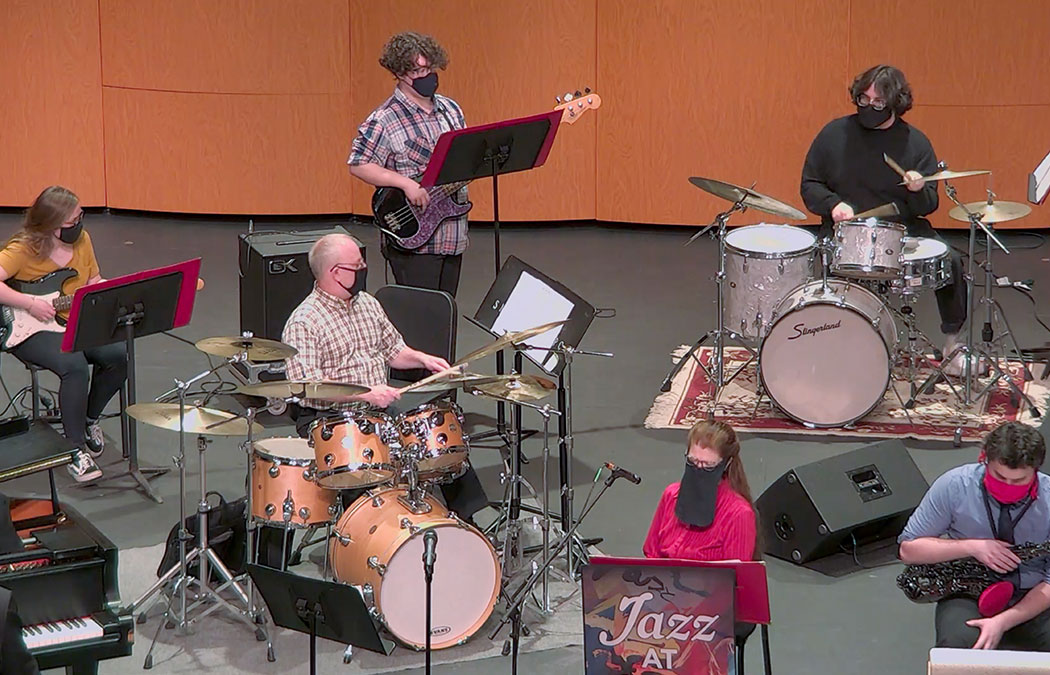 WINONA, Minn. — Jazz at Saint Mary's is planning a full season of performances for the 2021-22 academic year.
Fall 2021
The season kicks off at 2 p.m. on Saturday, Sept. 25, on the Saint Mary's Plaza. This free Family Weekend concert will feature jazz favorites and a preview of themes from our fall and spring events. Due to on-going COVID-19 restrictions, the performance will be canceled in the event of rain.
On Friday, Dec. 10, the Jazz Ensemble and Jazz Combo 1 will present Holiday Hits at 7:30 p.m. in the Page Theatre. The concert will feature festive jazz favorites selected by the student musicians from performances over the past 10 years.
Twice a year, all three Jazz at Saint Mary's groups get together for an informal session of great music in a casual setting. The fall Jazz Final will again be held at Island City Brewing Company from 2:30 to 3:30 p.m. on Sunday, Dec. 19, as part of their free monthly Jazz Jam event. The public is invited to join the musicians as they celebrate the end of the semester.
Spring 2022
On Sunday, April 24, at 3 p.m. in the Page Theatre, travel down memory lane as Jazz at Saint Mary's presents Big Screen/Small Screen–Classic Jazz Themes featuring jazz-inspired soundtracks from "The Pink Panther," "M.A.S.H.," "Mission Impossible," and "The Flintstones."
The season will end with another Jazz Final, and spring takes the festivities outdoors. Grab a seat on the Plaza and join at 1:30 p.m. Sunday, May 1, for a free and fun afternoon of great music to wrap up the 2021-22 season.
For more information, contact A. Eric Heukeshoven, director of Jazz Studies, at 507-457-7292 or eheukesh@smumn.edu.
Photo caption: Guest drummer Rich MacDonald solos with the Jazz Ensemble during the Choppin' Wood concert in April 2021.