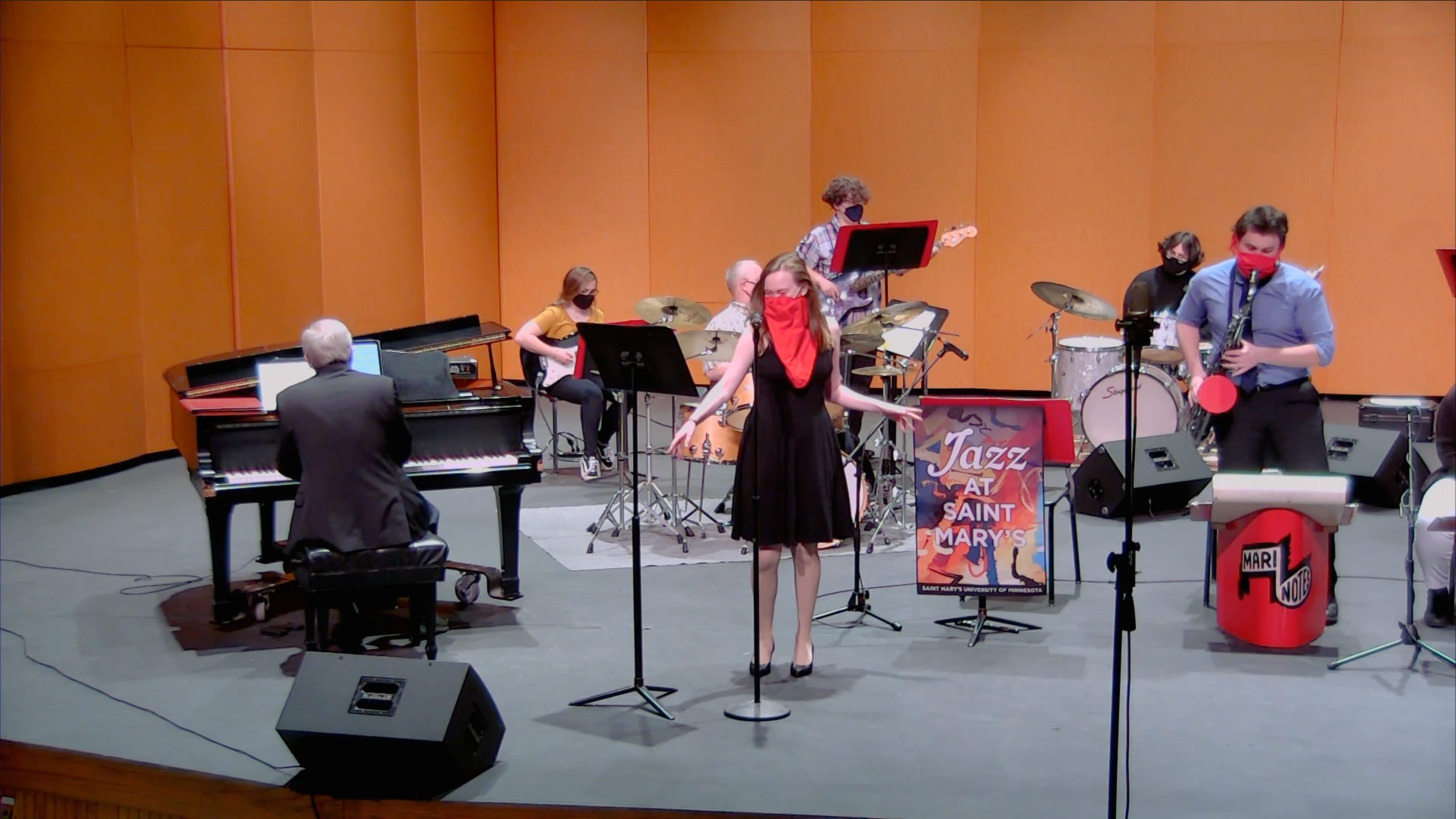 WINONA, Minn. — What do The Pink Panther, M.A.S.H., Mission Impossible, and The Flintstones all have in common? Yes, they were all great movies or TV shows, but it was their jazz-inspired theme songs and soundtracks that set them apart. On Sunday, April 24, at 3 p.m. in Page Theater get ready to travel down memory lane as Jazz at Saint Mary's presents Big Screen/Small Screen – Classic Jazz Themes. Vocalists Erin Grams and Gunnar Ronholm will join the Jazz Ensemble to sing Misty, The Days of Wine and Roses, and Route 66.
The performance is free and open to the public with no reservations required. For more information, contact jazz director A. Eric Heukeshoven at 507-457-7292 or eheukesh@smumn.edu.
Photo caption: Vocalist Erin Grams sings Drum Boogie while Mike Hegarty solos on tenor sax during last spring's Choppin' Wood performance.