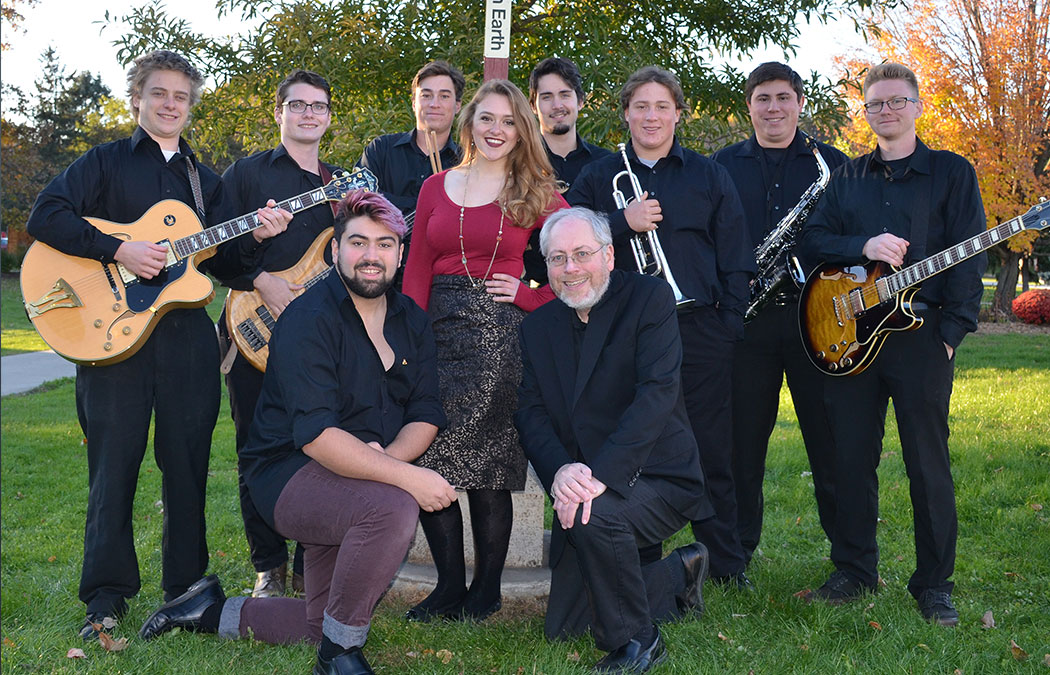 WINONA, Minn. — Saint Mary's University Jazz Combo 1 students will bring the music of pioneering American jazz pianist, composer, and poet Horace Silver to audiences in Germany and Belgium during their spring 2019 tour.
From Silver's first hit, The Preacher, to his moving ballad, Peace, Jazz Combo 1 will honor the legacy of this legendary American jazz artist through many of his original compositions.
Concerts will take place in Cologne, Germany, and various locations throughout Belgium starting Saturday, Feb. 23. The tour will culminate on Sunday, March 3, with a performance at Brussel's premier jazz club, The Music Village.
Local audiences can welcome the musicians back at their homecoming performance on Tuesday, March 5, at 7:30 p.m. in Figliulo Recital Hall, located in the Saint Mary's Performance Center.
Led by Director of Jazz Studies, A. Eric Heukeshoven, Jazz Combo 1 students participating on the tour are Sam French, alto sax; Jacob French, trumpet; Sam Price, guitar; Cray Alvarez and David French, percussion; and Max Heukeshoven, bass. Vocalists Erin McCoy and Liam Hahn will join the combo to bring Silver's words to life.
For more information, contact Eric Heukeshoven at 507-457-7292 or eheukesh@smumn.edu. Ticket information is available at pagetheatre.org or by calling the Page Theatre box office at 507-457-1715, between noon and 6 p.m.
About Jazz at Saint Mary's
Jazz has played an integral role at Saint Mary's University since the mid-1950s when the locally famous big band known as the Marinotes (led by Brother Paul Turner, FSC '46) was formed. Today, the Jazz Ensemble, Jazz Workshop Combo, and Jazz Combo 1 are staples of the curriculum.
In March 2015, Jazz Combo 1 was featured at numerous venues in Ireland, including the Castle Hotel in Dublin and Galway's No. 1 jazz club, Busker Brownes. In March 2012, the group toured and performed in Germany. A fundraiser for the Dreifaltigkeits-Krankenhaus (Trinity Hospital) in Köln (Cologne) drew a packed house of more than 450 and raised in excess of $8,000.