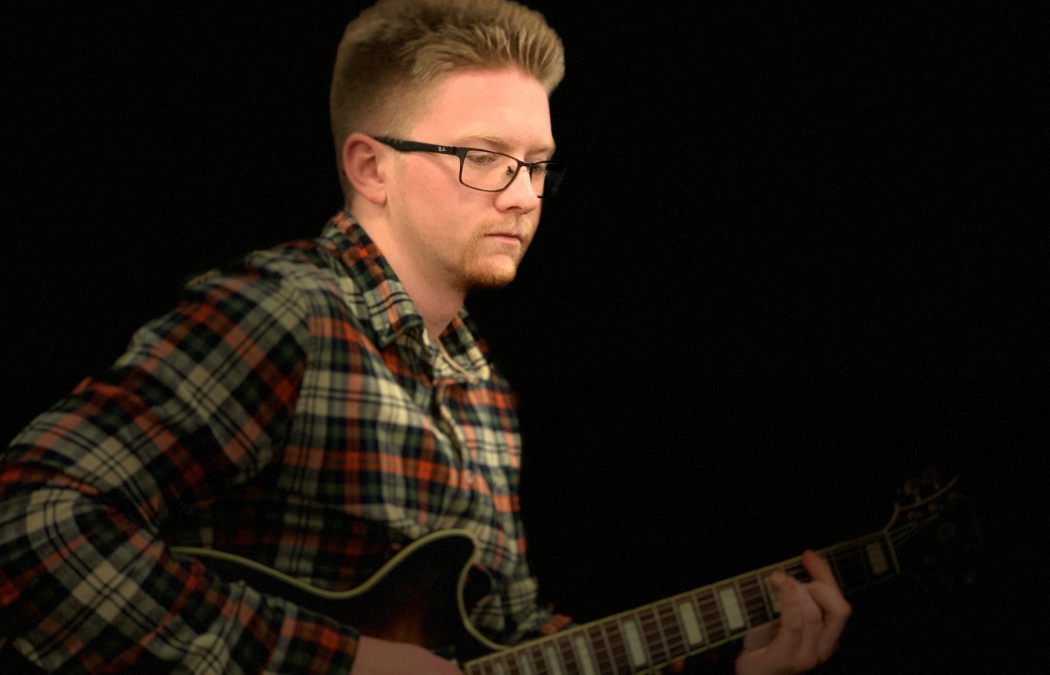 WINONA, Minn. — The year 1969 not only saw the first moon landing, it was also a time of great transition in jazz. On Sunday, April 28, at 3 p.m., Jazz at Saint Mary's will present "One Small Step" — an exploration of this important turning point in history — on the Page Theatre stage.
From the end of the bossa nova era to the intersection of jazz and pop music, listeners will be transported 50 years back in time on a musical journey. Featured student soloists will include Ben Albus on guitar and Sam French on alto sax with vocalists Erin McCoy and Liam Hahn.
Tickets are $10 for adults and $5 for students and seniors and can be purchased at pagetheatre.org or by calling the Page Theatre box office at 507-457-1715 (noon to 6 p.m., weekdays). Contact Director of Jazz Studies A. Eric Heukeshoven at 507-457-7292 or eheukesh@smumn.edu for more information.
Photo caption: Guitarist Ben Albus.