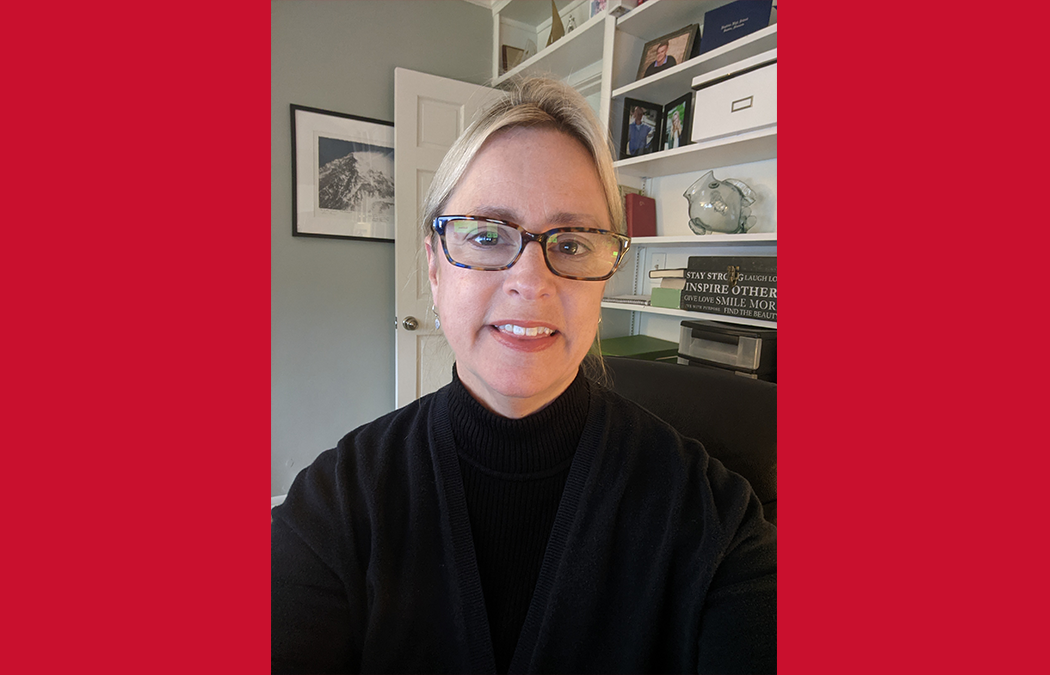 By Maura Sullivan Hill
Nancy Johnson, CPA, D'19 has always been fascinated by the stock market, particularly since she started working in finance in 1986. These days, she shares that passion with students by teaching in Saint Mary's Doctor of Business Administration program (DBA).
"I leverage over 20 years of financial services experience to bridge the gap between curriculum case problems and real-world analysis," Johnson says. "[My corporate roles] enable me to maintain relevant workplace tool and technology capabilities, and subject matter expertise for incorporation into the classroom."
She spent 20 years as a financial analyst and equity trader in the Minneapolis offices of Piper Jaffray & Company (now Piper Sandler), working with traders at the New York Stock Exchange on Wall Street and rising to become vice president and then managing director of the company. She's worked in other finance roles since then, and currently is a Principal in finance at Allianz Life in Golden Valley, Minn., in addition to teaching.
A recent graduate of the DBA program herself, Johnson says her return to the student side of the classroom after 15 years of teaching has made her an even better professor.
"Having recently been a learner, I have increased and renewed empathy for the challenges students face, reminding me of the impacts of providing more meaningful feedback and guidance," Johnson says.
Johnson chose Saint Mary's for her own doctoral education for its small class sizes, research opportunities, and the finance track. She was also inspired by the Lasallian, Catholic mission to nurture and empower learners to prioritize and recognize the value of blending ethical lives of service and leadership, a teaching practice aligning with her own teaching methods.
"I hope that students learn the technical concepts associated with the topics I teach, to reach their education and professional goals," she says. "Equally as important to me is for students to develop the ability to recognize their capabilities and develop confidence to guide others along in their educational journey."