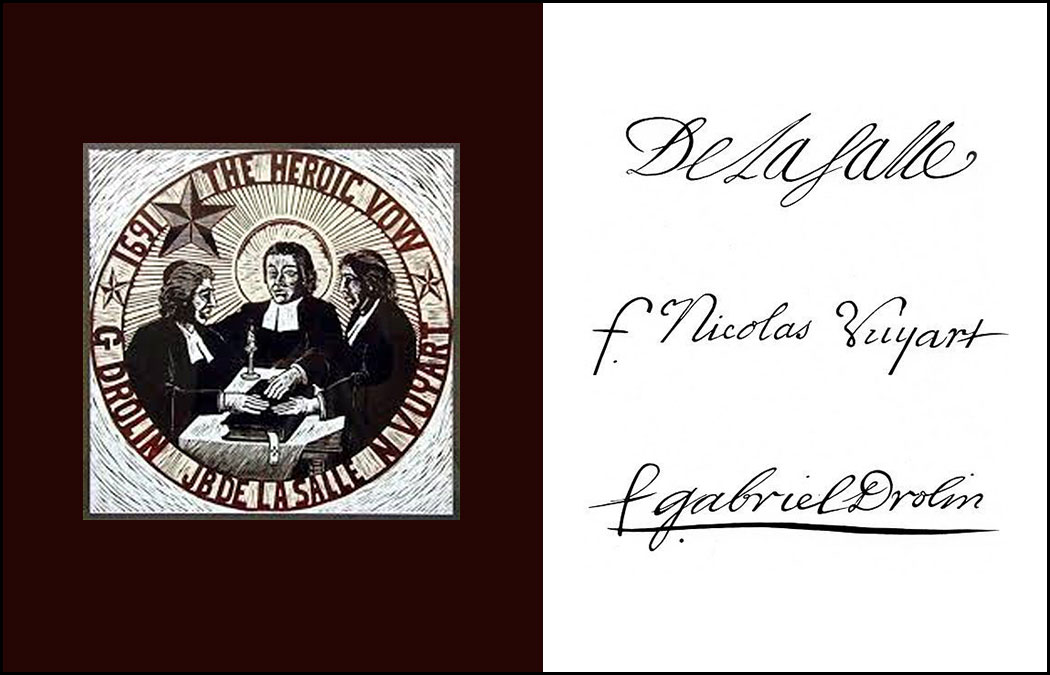 You're invited to attend these Lasallian lectures next week.
Lasallian Education for Sustainable Development
Tuesday, Nov. 13, at 4:30 p.m. in Room 200 of the Science and Learning Center
Presented by: Peter Stemp and Brother Téfio Raoul Traoré, FSC, both associate directors for De La Salle Solidarietà Internazionale – ONLUS, Institute of the Brothers of the Christian Schools, Rome, Italy
As Lasallians, we can work together on an international level to respond to those most in need while enriching the educational experience of those we serve in our schools and ministries.
In 2015, the United Nations adopted 17 goals — the Sustainable Development Goals — with three aims: to end poverty, protect the planet, and ensure prosperity for all by 2030. As Lasallians, we are called to be brothers and sisters to one another, therefore citizens of the world (Lasallian Reflection 3, "Lasallians Without Limits"). The Institute of the Brothers of the Christian Schools has worked toward these goals since its inception, and as such, has always worked to end poverty, protect the planet, and ensure prosperity for all. Learn more about how the international Lasallian network works toward sustainability and care for the environment.
The Heroic Vow: Commitment and Perseverance in the Lasallian Tradition
Wednesday, Nov. 14, at noon in Room 9 of the Toner Student Center (Pizza will be provided for lunch.)
Presented by Greg Kopra, mission director for Christian Brothers District of San Francisco New Orleans
This talk will focus on the long history of commitment and perseverance of the Brothers of the Christian Schools and the Lasallian network. More importantly, however, it will tie this tradition to the commitment and perseverance needed to be successful — as a student new to college or students continuing on the journey — that requires sacrifice and hard work. This lecture will be interesting and useful for students of all years and students who find themselves busy and always working toward ways to balance priorities and commitments.
Dr. Greg Kopra has worked in the District Office of Education since 1999. His primary responsibility is coordinating and facilitating adult formation programs in Lasallian ministries in California, Arizona, Oregon, Washington, Colorado, Texas, New Mexico, and Louisiana. Prior to this, he worked for 18 years in Catholic secondary schools in Portland, Ore., and Spokane, Wash., as teacher, counselor, campus minister, and assistant principal. From 1991-1999, he served as a teacher, counselor, and administrator at La Salle Catholic College Preparatory in Milwaukie, Ore.