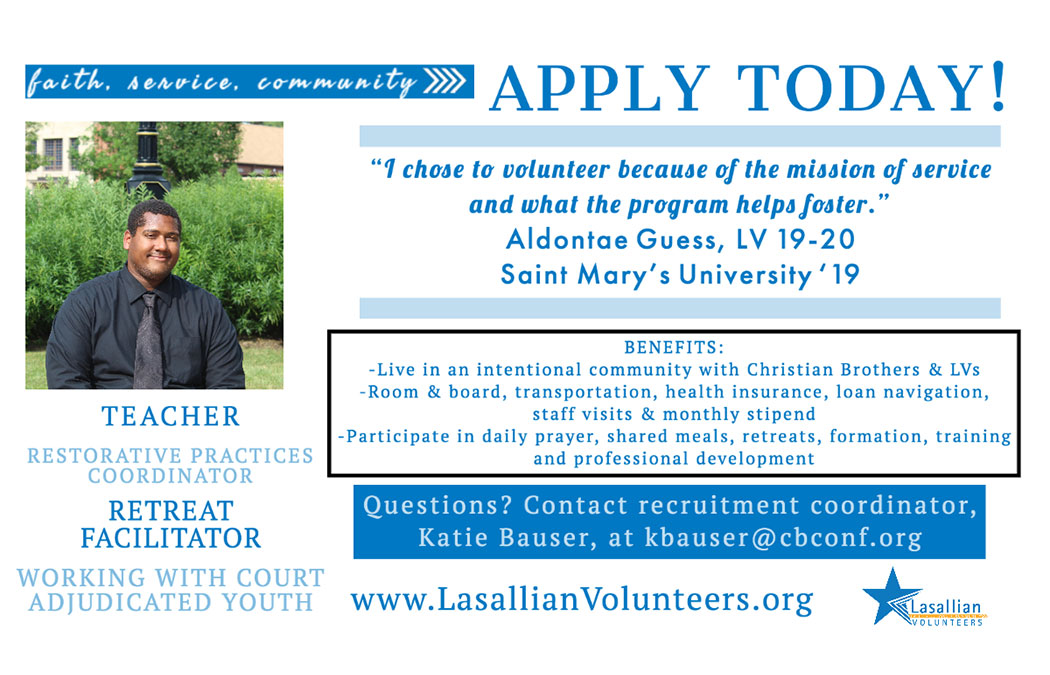 Lasallian Volunteers is still recruiting volunteers to serve during 2020-21. The next application deadline is Monday, April 20, and if spots remain open after that, another deadline will be set for May or June.
This is a challenging and overwhelming time for many, and Lasallian Volunteers recognizes that post-graduate plans may be changing, so don't miss out on this opportunity to deepen your Lasallian mission through faith, service, and community.
You can tag/follow Lasallian Volunteers on social media via Instagram (@lasallianvols), Twitter (@LasallianVols), and Facebook (@LasallianVolunteers).