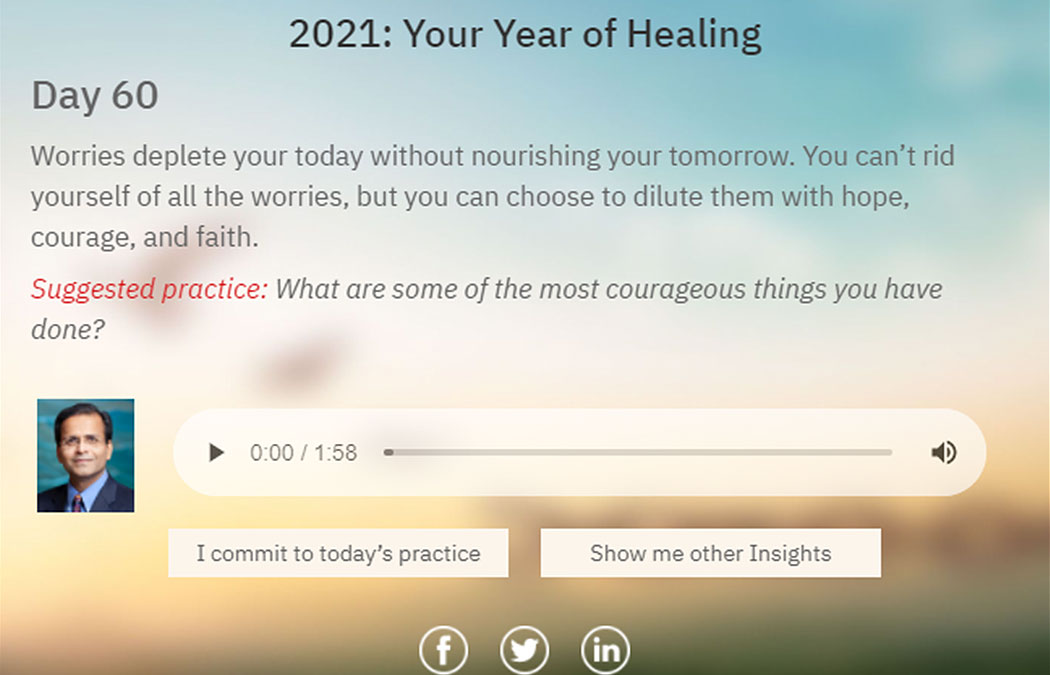 This past year has presented challenges for all of us. Make 2021 a year of growth and resilience by participating in the Year of Healing with Dr. Amit Sood. This free, online program provides you with brief, daily emails to help focus your efforts.
"Each day offers you an insight, a question or a statement that invites a response … Develop self-kindness, discover inner strengths, cultivate greater gratitude, enhance relationships, improve focus, and live with deeper presence and purpose … "
Consider taking 90 seconds each day to make 2021 a year of growth.
Visit Resilient Option to learn more.