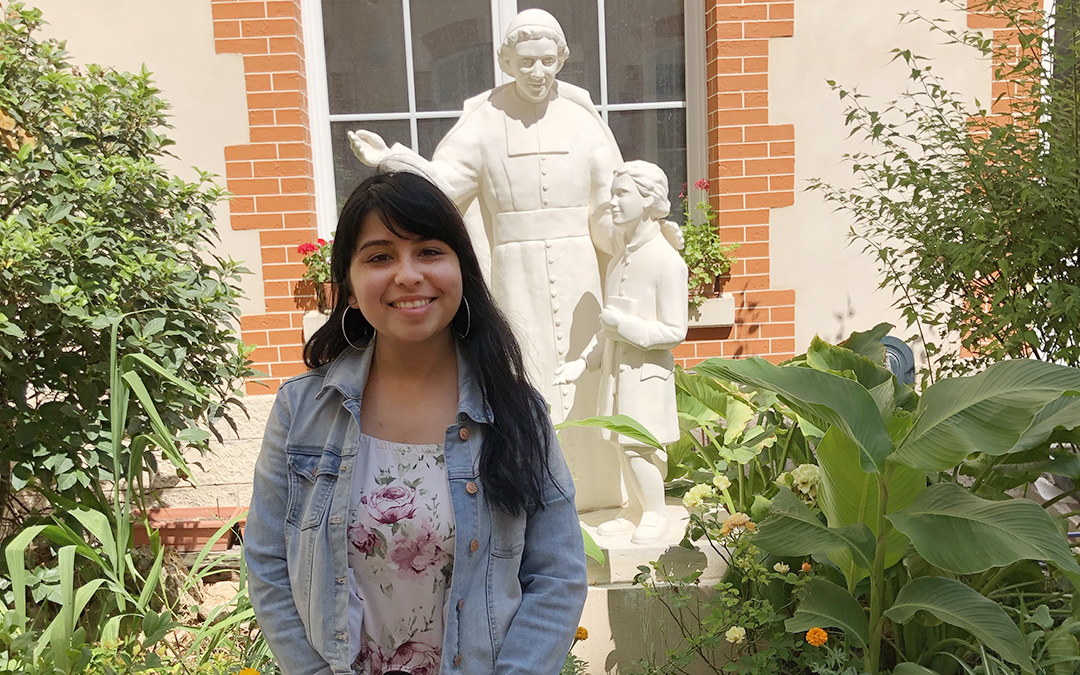 They admit that celebrating Bastille Day in Paris with fireworks at the Eiffel Tower was pretty spectacular.
But for Patrick Laughlin '20 and Crystal Chavez '21 a more meaningful highlight of attending the Lasallian Leadership Summer Program this past July in France was learning what it means to be Lasallian — and feeling empowered to make a difference.
Inspired by Saint John Baptist de La Salle, the founder of the De La Salle Christian Brothers and the patron saint of educators, Laughlin and Chavez were motivated to truly change the world, just as he did over 300 years ago.
"One of the key phrases we heard was 'together by association'," Laughlin said. "We can each make our own little corners of the world a better place, and together we can have a widespread effect on a global scale."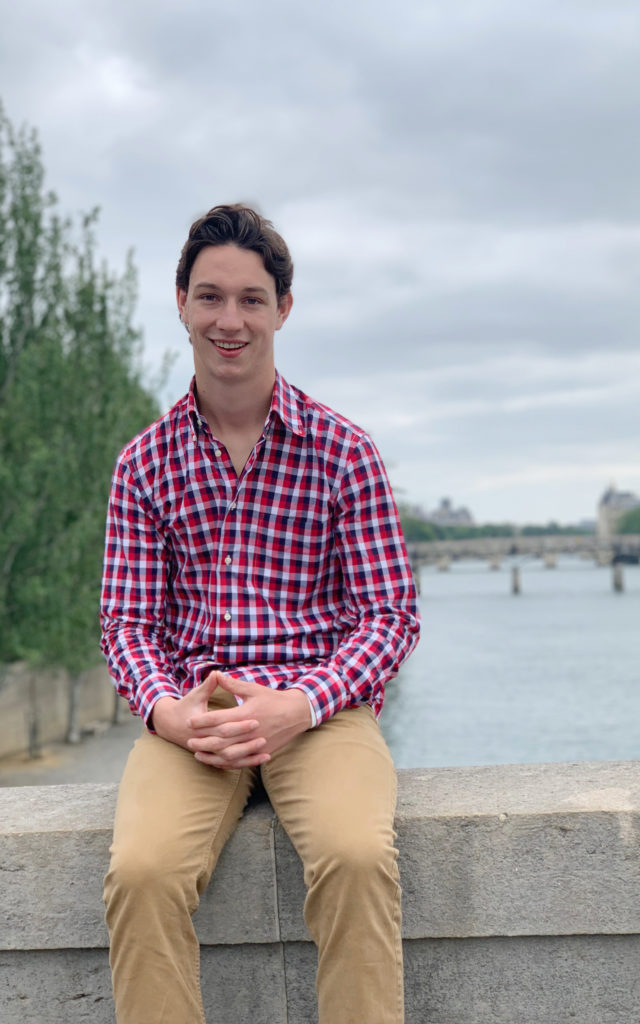 Chavez and Laughlin said they felt empowered after learning that Saint Mary's is part of a much bigger Lasallian network, and enjoyed meeting other students from Lasallian schools from throughout the world.
"I didn't realize how deep the roots were and how widespread the Lasallian community is," Laughlin said. "I didn't realize the impact and influence the community has globally."
Chavez said her hope is that moving forward there can be more interactions between these schools to help the Lasallian identity grow even stronger.
The event is sponsored annually by the International Association for Lasallian Universities. On the 300th anniversary year of De La Salle's death, this year's leadership program, held July 7-20, brought under 100 Lasallian students together to learn of this revolutionary teacher, the sacrifices he made, and his vision to educate the poor. Chavez and Laughlin literally walked in the footsteps of the educational pioneer.
Chavez, an elementary education major with a Spanish endorsement, was particularly moved by de La Salle's work to ensure education was accessible to all, not just the rich and elite. "Education is something all students should have," she said. "It's difficult for me to think of a world where that isn't possible."
How do they now define being Lasallian?
For Chavez, it's about finding ways to make things better. "It's about doing something instead of just talking about it," she said. "It's about being more aware of what's going on in your community and acting to help. It's also about seeing community everywhere, not just where you live or where you're from."
For Laughlin, triple majoring in entrepreneurship, business analytics, and finance, it's about three words: awareness, relationships, and action.
"I would say being Lasallian is about having an awareness of other people's needs and perspectives and taking action," he said. "Being lasallian is about putting yourself in other people's shoes, and being a transformational leader through relationships. (De La Salle) gave up everything. He had a good life, an important position. He didn't need to sell everything and become one with the poor but he did. He was able to make a difference."
As the incoming president of student senate, Laughlin plans to carry the idea of being aware of others forward. "I want to make sure everyone's voice is heard," he said. "All different perspectives need to be heard when we're making decisions."