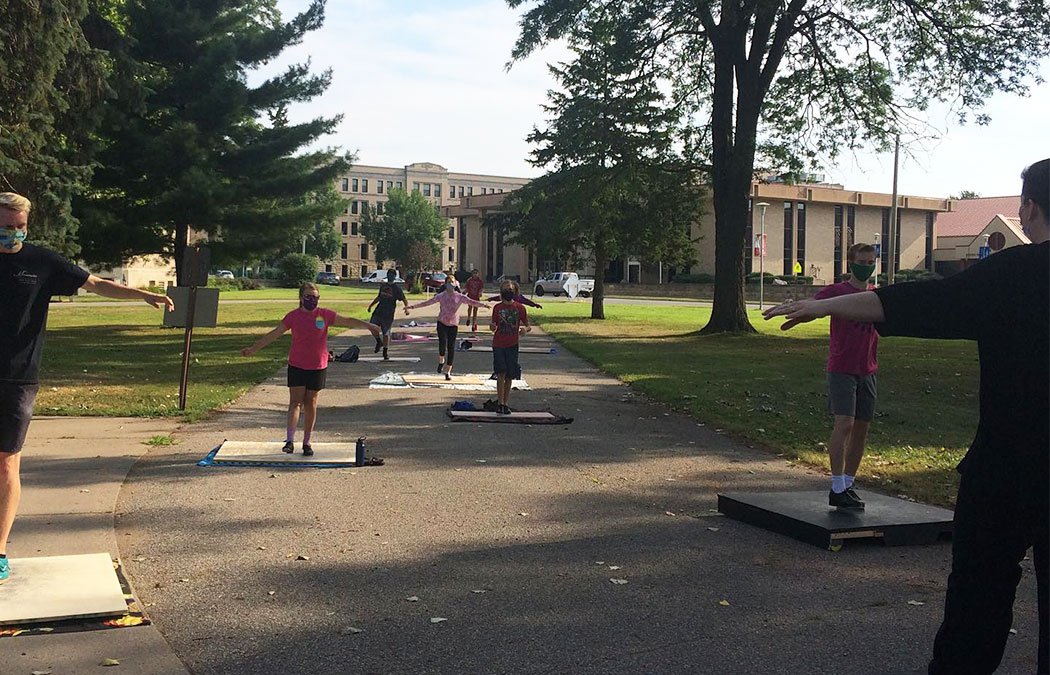 WINONA, Minn. — Minnesota Conservatory for the Arts (MCA) is partnering with WINONArts to offer tap dance classes at Levee Park, located in downtown Winona at 58 Center St., on Tuesdays between Sept. 1 and Oct. 13. Classes are open to anyone ages 6 and older, including adults.
Class sizes are limited, and each student will be required to bring their own tap board each week. If you don't have a tap board or shoes, MCA has a free tap shoe lending program and a limited number of tap boards available to rent with a deposit.
Beginning Tap (youth ages 6 and older)
Time: 3:15 to 4 p.m.
Instructor: Justine Meinke
Cost: $49
Tap II (placement based on experience)
Time: 4:15 to 5:15 p.m.
Instructor: Justine Meinke
Cost: $49
Adult Tap Class
Time: 5:30 to 6:30 p.m.
Instructor: Carter Full
Cost: $59
Visit mca.smumn.edu for full class descriptions and more information.
About MCA
The Minnesota Conservatory for the Arts (MCA), an affiliate program of Saint Mary's University of Minnesota, is a nonprofit community arts school offering programming in dance, music, visual art, and theatre. Classes, lessons, workshops, and camps are offered for students of all ages from birth through older adults at the Valéncia Arts Center. For more information about MCA or Galleria Valéncia, visit mca.smumn.edu, email mca@smumn.edu, or call 507-453-5500.
About WINONArts
Run by the office of the Arts and Culture coordinator under the supervision of the Winona Park & Recreation Department and the Winona City manager, the mission of WINONArts is the celebration of this work of art we call home. We promote and produce creativity. We believe city planners create alongside poets and painters. All are curators of inspiration. For more information, visit winonarts.com.
Photo caption: Participants demonstrate their skills during the final day of MCA Tap Camp earlier this month.