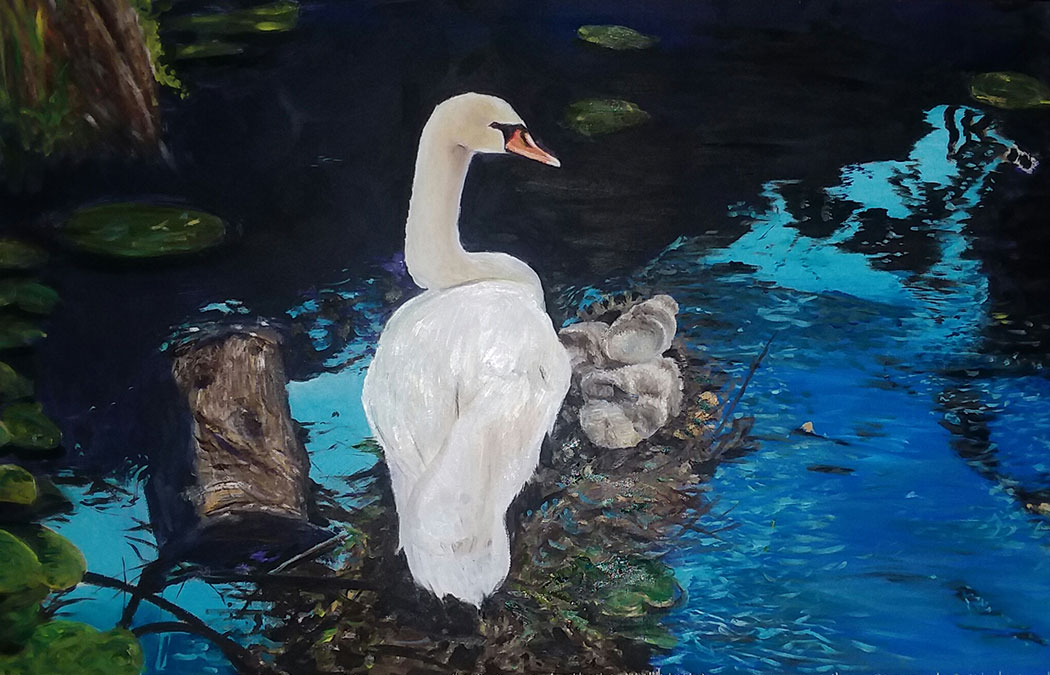 WINONA, Minn. — Minnesota Conservatory for the Arts (MCA) is featuring "The Beauty Around Us," an exhibit by artist Heidi Bacon, throughout January at the Valéncia Arts Center, 1164 W. Howard St. Community members are invited to the show's opening reception with the artist on Saturday, Jan. 18, from 12:30 to 2 p.m.
Visitors can enjoy paintings of the Mississippi River, the falls in Mantorville, Minn., a swan family, a coyote pouncing in the snow, and a scene from Frontenac State Park.
Guests can visit at no cost during regular business hours: Monday, Tuesday, Wednesday, and Friday 9 a.m. to 7 p.m., Thursday 11:30 a.m. to 5:30 p.m., and Saturday 9 a.m. to noon.
This activity is made possible by the voters of Minnesota through a Minnesota State Arts Board Operating Support Grant, thanks to a legislative appropriation from the arts and cultural heritage fund.
About the artist
Heidi Bacon has been a freelance artist from an early age. She is self-taught and works with oils, acrylics, watercolor, pen and ink, and clay to create portraits, landscapes, murals, furniture, fiber arts, jewelry, and illustrations. She was featured in the 2014 edition of the Artist's Catalog and has illustrated for Country Living Magazine. Recent illustrations can also be found in the children's books My Grandma Makes Lefse and How to Make Grandma Skarstad's Lefse. Bacon's work is also on display at the Red Wing Art Association at the train station and at Hobgoblin Music. Recently, Bacon founded The Artist Sanctuary in Red Wing, a nonprofit to help artists. For more information, visit heidibacon.com or email heidibacon1@gmail.com.
About MCA
The Minnesota Conservatory for the Arts (MCA), an affiliate program of Saint Mary's University of Minnesota, is a nonprofit community arts school offering programming in dance, music, visual art, and theatre. Classes, lessons, workshops, and camps are offered for students age 3 and older through older adults at the Valéncia Arts Center. For more information about MCA or Galleria Valéncia, visit mca.smumn.edu, email mca@smumn.edu, or call 507-453-5500.
Photo caption: Family of swans painting by Heidi Bacon