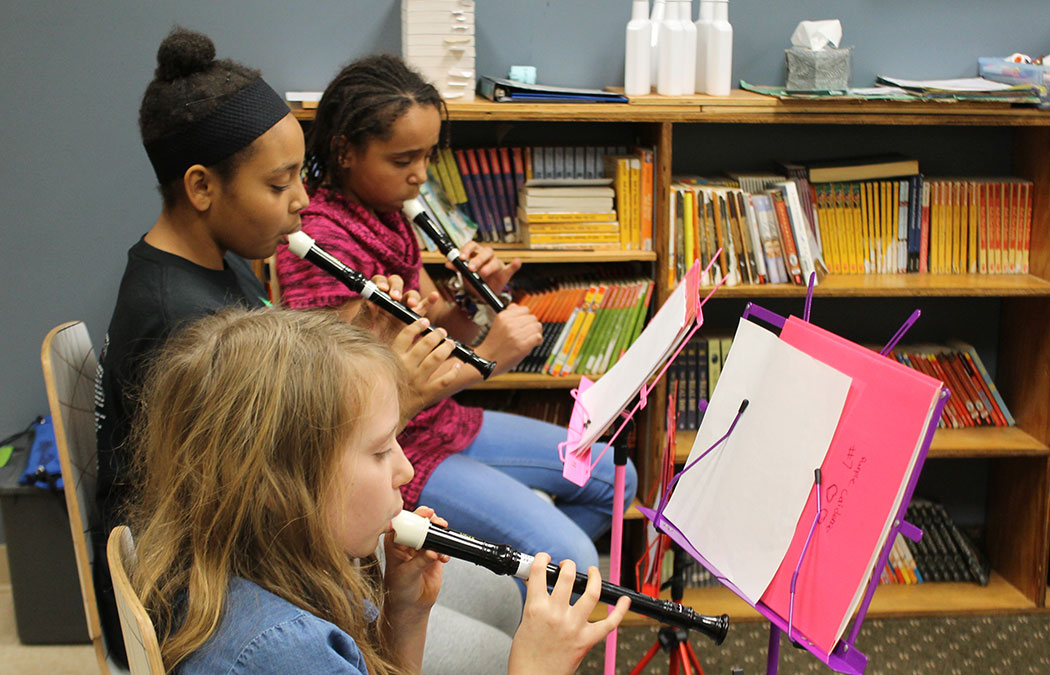 WINONA, Minn. — Riverway Learning Community students have a special opportunity to participate in a Recorder Choir each week. The choir, directed by Minnesota Conservatory for the Arts (MCA) instructor Lisa Douglas, includes fourth- through sixth-grade students, who were selected based on their engagement in fall general music classes.
Students in the Recorder Choir, which was created in thanks to support from the Winona Hims and a Walmart Giving Grant, are taught using the Recorder Karate method which encourages them to become proficient in a song in order to earn a "belt" (ribbon) at each level before advancing. At the completion of the eight-week session, the Recorder Choir will be able to show off their new skills at an all-school morning meeting in March.
Riverway Learning Community is a tuition-free charter school in Winona that values the arts but had no formal music instruction in its curriculum until fall 2018 when it partnered with MCA.
About MCA
The Minnesota Conservatory for the Arts (MCA), an affiliate program of Saint Mary's University of Minnesota, is a nonprofit community arts school offering programming in dance, music, visual art, and theatre. Classes, lessons, workshops, and camps are offered for students of all ages from birth through older adults at the Valéncia Arts Center. For more information about MCA or Galleria Valéncia, visit mca.smumn.edu, email mca@smumn.edu, or call 507-453-5500.