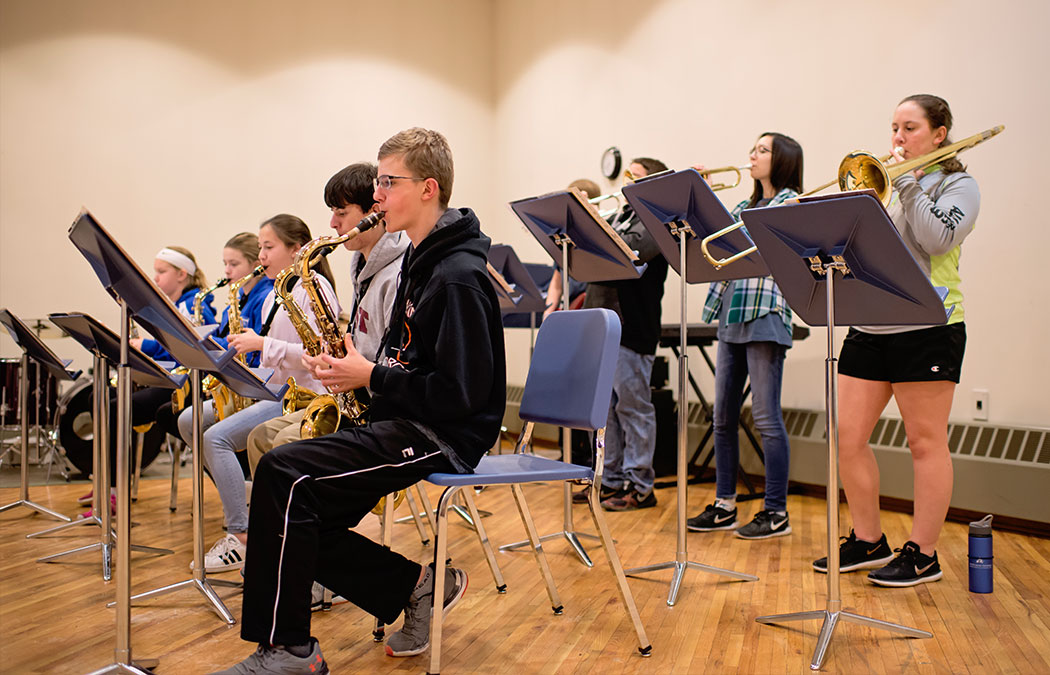 WINONA, Minn. — Community members are invited to attend two upcoming Minnesota Conservatory for the Arts (MCA) jazz combo performances, free and open to the public:
Wednesday, March 6, at 6 p.m. in the Academy Theatre at the Valéncia Arts Center, 1164 W. Howard St.
Sunday, March 24, at 5:30 p.m. at Wellington's Pub & Grill, 1429 W. Service Dr.
MCA is home to three jazz combos: the Duke, Dizzy, and Basie Combos. These combos are comprised of students ages 11-18 from the Winona area.
The jazz combo program, which began in September 2012 under the direction of Dave Gudmastad, has grown quickly. Each jazz combo rehearses for one hour each week beginning in September and continuing through March. The combos help students learn the art of jazz in a small ensemble setting. The rehearsal sessions provide basic instruction in jazz-related rhythm, tone, style, concept, listening skills, and improvisation. A new session starts each September and January for young musicians interested in joining a combo. MCA also offers private music lessons and variety of music classes.
MCA Music Division programs are made possible by the Hiawatha Education Foundation, Carl & Verna Schmidt Foundation, Slaggie Family Foundation, Elizabeth Callender King Foundation, and voters of Minnesota through a Minnesota State Arts Board Operating Support grant, thanks to a legislative appropriation from the arts and cultural heritage fund.
MCA is an affiliate program of Saint Mary's University of Minnesota. For more information, visit mnconservatoryforthearts.org, email mca@smumn.edu, or call 507-453-5500.