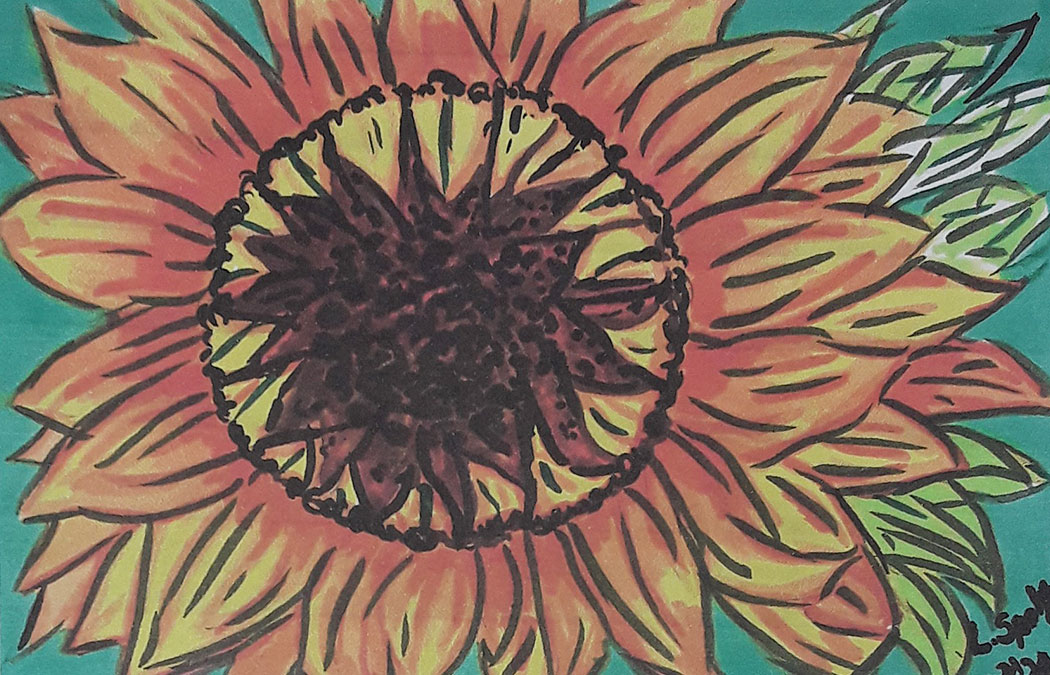 WINONA, Minn. — Minnesota Conservatory for the Arts (MCA) will offer its second of five Creative Aging art workshops, designed for adults ages 55 and older, Thursday, Sept. 10, through Thursday, Oct. 29. In this self-paced class, Playful Postcards: Artist Study, taught by instructor Brianna Haupt, participants will be invited to create postcards to be sent to classmates — using watercolor pencils, paper collages, and their imaginations.
Each student will receive a special art kit to keep which includes everything needed to get started, including blank postcards, stamps, watercolor pencils, a paint brush, a glue stick, fun paper, and weekly lesson plans. Participants will explore new art techniques inspired by a particular artist, then create and send a postcard each week to a classmate. The instructor will check in with students throughout the program via digital platform or by phone.
The course costs $24, which includes the at-home art kit, which is available for pickup or delivery in Winona. Kits can be mailed anywhere in the U.S. for an additional $12. Need-based scholarships are available.
Registration can be completed online at smumn.edu/registrationmca.
MCA recently welcomed Catherine Deysach as the Creative Aging program coordinator, a position made possible thanks to a generous grant from Aroha Philanthropies. Deysach brings a wealth of education, arts, and programming experience and is excited to help MCA continue to find new ways to bring joy, connection, improved health and well-being, and a renewed sense of purpose to older adults in community and residential settings. Learn more about MCA's Creative Aging programs by visiting mca.smumn.edu/older-adult-programs-at-mca.
MCA has offered Creative Aging art programs since 2017, enabling older adults to learn, make, and share the arts in ways that are novel, complex, and socially engaging. These activities are made possible by the voters of Minnesota through a grant from the Southeastern Minnesota Arts Council thanks to a legislative appropriation from the arts and cultural heritage fund and a grant from the Elizabeth Callender King Foundation.
About Aroha Philanthropies
Aroha Philanthropies is devoted to the transformative power of the arts and creativity, inspiring vitality in those over age 55, joy in children and youth, and humanity in adults with mental illness. We believe that learning, making, and sharing art enriches everyone throughout their lifetime. Aroha Philanthropies works to improve the quality of life of people 55 and older by encouraging the funding, development, and proliferation of arts programs designed to enhance longer lives, and by advancing the development of professional teaching artists working with those in their encore years. Learn more at arohaphilanthropies.org.
About MCA
The Minnesota Conservatory for the Arts (MCA), an affiliate program of Saint Mary's University of Minnesota, is a nonprofit community arts school offering programming in dance, music, visual art, and theatre. Classes, lessons, workshops, and camps are offered for students of all ages from birth through older adults at the Valéncia Arts Center. For more information about MCA or Galleria Valéncia, visit mca.smumn.edu, email mca@smumn.edu, or call 507-453-5500.
Photo caption: Artwork by Linda Speltz of Winona from the Playful Postcards class earlier this summer.