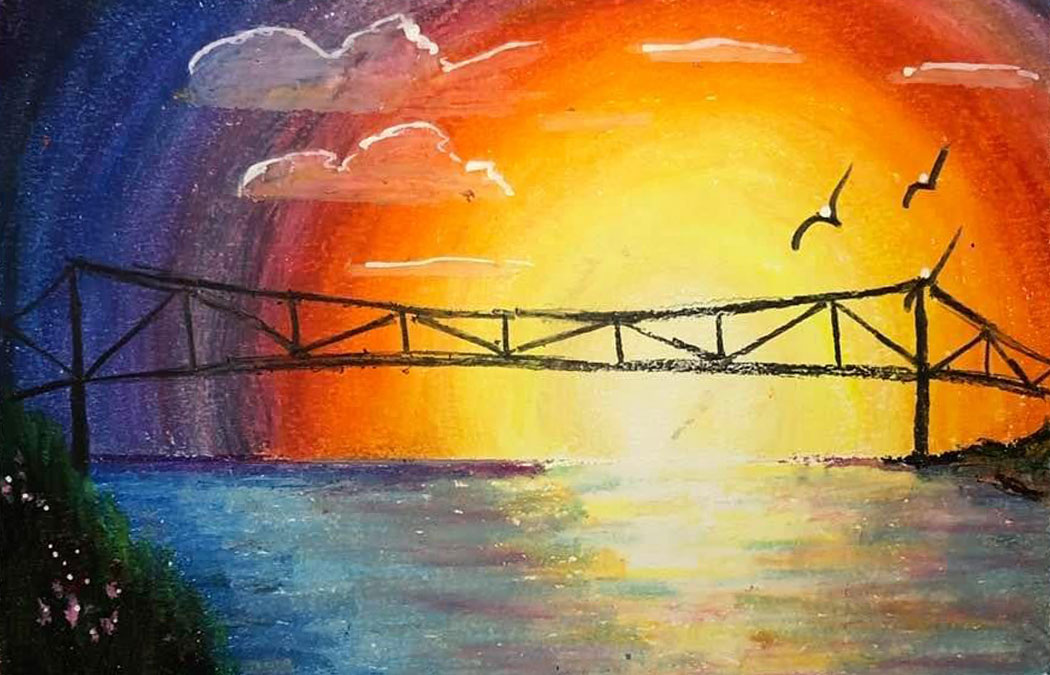 WINONA, Minn. — Minnesota Conservatory for the Arts (MCA) invites the Winona community to join Winona Grows, a COVID-19-friendly mystery art hunt, between April 17 and May 1.
Oil pastel artwork created by Winona area artists of all ages will be on display in windows of area businesses and outside in public spaces. Not only will participants get to view beautiful Winona and spring themed artwork, but they will also get to explore Winona and solve a mystery. Next to the artwork in each location, clues will be given to fill in a poem created by Winonan Miranda Harper.
Participating locations include the Winona Visitor Center; Winona Feed, Seed & More; Jovy Rockey Jewelry; Levee Park; Green Thumb Artistry; MCA; and Winona County Historical Society.
Maps and the fill-in-the-blank mystery guide will be available online to print at mca.smumn.edu and in-person at the Winona Visitor Center, 924 Huff St.
Once the mystery is solved, completed puzzles can be turned in virtually or in-person to be entered to win one of three unique MCA art kits.
This family friendly event aims to give community members a fun and safe activity to do during challenging times. This activity is possible thanks to all of the community partners with the support from a Walmart Community Grant.
About MCA
The Minnesota Conservatory for the Arts (MCA), an affiliate program of Saint Mary's University of Minnesota, is a nonprofit community arts school offering programming in dance, music, visual art, and theatre. Classes, lessons, workshops, and camps are offered for students of all ages from birth through older adults at the Valéncia Arts Center. For more information about MCA or Galleria Valéncia, visit mca.smumn.edu, email mca@smumn.edu, or call 507-453-5500.
Photo caption: Winona Bridge in oil pastels by Lisa Douglas.