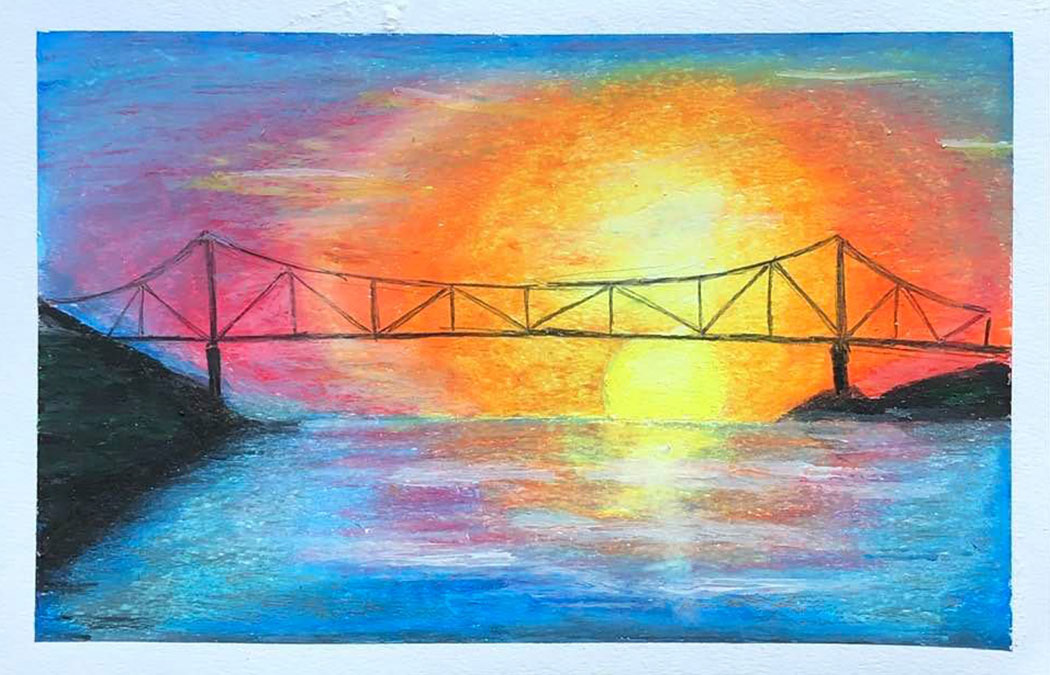 WINONA, Minn. — Minnesota Conservatory for the Arts (MCA) is partnering with the Winona Friendship Center to offer a virtual oil pastels class for adults ages 55 and older Thursdays, Aug. 6-27, from 1 to 2 p.m.
Each participant will get a package of supplies for the four-week period. Registrants will learn new artistic techniques, be encouraged to set aside time to be creative, and feel more connected to others during this challenging time. Classes will be delivered via Zoom.
Creating Winona with Oil Pastels
Now is your chance to create mini pictures of your favorite spots in Winona, such as Sugar Loaf and the Winona bridge. You will learn how to play with color, blend, and design during this one-of-a-kind virtual class, taught by Lisa Douglas.
The cost is $24 for non-members of Winona Friendship Center, $22 for members of Winona Friendship Center, and the fee covers all art supplies, including a set of oil pastels, art paper, a drawing pencil, a paint pen, and more, as well as Winona delivery or pick up. Kits can be mailed in the U.S. for an additional $10.
This online class is presented in real-time via Zoom. (Participants need an internet connection and a device with the free version of Zoom downloaded.)
To register, visit mca.smumn.edu.
This activity is made possible by the voters of Minnesota through grants from MSAB thanks to a legislative appropriation from the arts and cultural heritage fund. Need-based scholarships are available.
About MCA
The Minnesota Conservatory for the Arts (MCA), an affiliate program of Saint Mary's University of Minnesota, is a nonprofit community arts school offering programming in dance, music, visual art, and theatre. Classes, lessons, workshops, and camps are offered for students of all ages from birth through older adults at the Valéncia Arts Center. For more information about MCA or Galleria Valéncia, visit mca.smumn.edu, email mca@smumn.edu, or call 507-453-5500.
Photo caption: Oil pastel artwork created by MCA instructor Lisa Douglas.