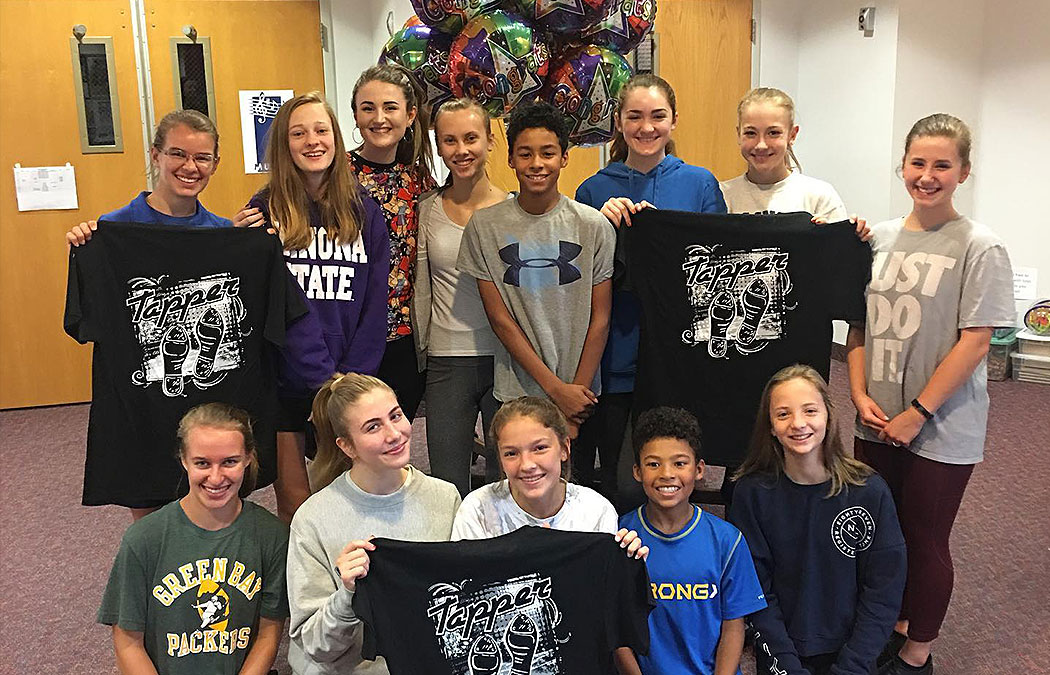 WINONA, Minn. — A number of Minnesota Conservatory for the Arts (MCA) intermediate and advanced tap dancers were selected to perform at the Twin Cities Tap Festival on Thursday, Oct. 17, at 7:30 p.m. at the Cowles Center in Minneapolis.
Under the guidance of instructor and choreographer Christine Martin, tap dancers performing are Deja Foster, Viva Graff, Hannah Graff, Elizabeth Hinz, Nadia Hocum, Annabeth Kerr, Mattie Kriesel, Izzy Livingston, Preston Meinke, Isaac Meinke, Justine Meinke, Carmelle Meyer, and Keeli Meyer.
The piece selected is an excerpt from "Symphony No. 143" (Eine Kleine Nachtmusick), which was performed last April during MCA's Dance Repertory Company's concert, "Classically Speaking." Symphony No. 143 is an American tap dance inspired by the teaching of Fred Rogers including the themes of acceptance, respect, and love for oneself and one's neighbor. Throughout the rehearsal process, the dancers have spent time exploring concepts such as gratitude, communication, confidence, and the power of artistic expression.
Winona area dance enthusiasts don't have to travel to the cities to see the performance, they are invited to attend the dancer's final dress rehearsal on Sunday, Oct. 13, at 7 p.m. at MCA. This 15- to 20-minute preview performance is free and open to the public and will include the dance performance and a little explanation of the process.
About MCA
The Minnesota Conservatory for the Arts (MCA), an affiliate program of Saint Mary's University of Minnesota, is a nonprofit community arts school offering programming in dance, music, visual art, and theater. Classes, lessons, workshops, and camps are offered for students of all ages from birth through older adults at the Valéncia Arts Center. For more information about MCA or Galleria Valéncia, visit mca.smumn.edu, email mca@smumn.edu, or call 507-453-5500.
Photo caption: MCA tap dancers performing include, from left: back, Viva Graff, Izzy Livingston, Annabeth Kerr, Carmelle Meyer, Preston Meinke, Mattie Kriesel, Justine Meinke; front, Hannah Graff, Nadia Hocum, Deja Foster, Isaac Meinke, and Keeli Meyer.