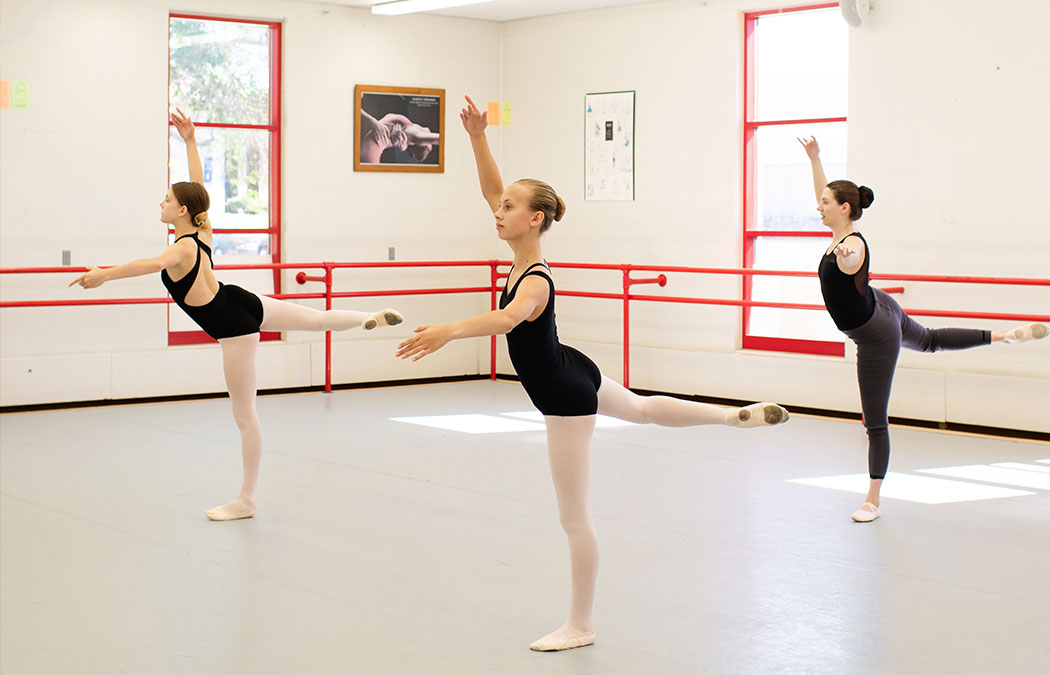 WINONA, Minn. — Minnesota Conservatory for the Arts (MCA) invites the community to the 17th annual Summer Dance Intensive Showcase on Saturday, July 27, at 7 p.m. in the Page Theatre on the Saint Mary's University Winona Campus. The showcase, which is free and open to the public, will feature a variety of dance forms, including ballet, pointe, jazz, tap, hip hop, musical theatre dance, and modern dance.
This year, the performance will feature 28 intermediate and advanced dancers ages 12 to 16 from throughout Minnesota, Illinois, Iowa, North Dakota, and Wisconsin. Each dancer was selected to attend the three-week dance intensive through auditions that were held in Minnesota and Wisconsin earlier this year. While in Winona, dancers spend 7-8 hours a day dancing or participating in dance-related classes. Dancers take ballet and pointe classes in addition to other genres, and also have the opportunity to take master classes in Hula, Irish, and Haitian dance; learn about costume design; and attend a Great River Shakespeare Festival performance.
The showcase will feature works choreographed and set by MCA instructors and visiting guest artists Christal Wagner of Milwaukee; Jessica Dienger of La Crosse, Wis.; Allan Kinzie of Dallas; Sharon Mansur of Winona; and Tammy Schmidt of La Crosse.
About MCA
The Minnesota Conservatory for the Arts (MCA), an affiliate program of Saint Mary's University of Minnesota, is a nonprofit community arts school offering programming in dance, music, visual art, and theater. Classes, lessons, workshops, and camps are offered for students of all ages from birth through older adults at the Valéncia Arts Center. For more information about MCA or Galleria Valéncia, visit mca.smumn.edu, email mca@smumn.edu, or call 507-453-5500.
Photo caption: From left, Kaitlyn Shunemann, Carmelle Meyer, and Natalia Klinkski practice ballet during the Summer Dance Intensive.