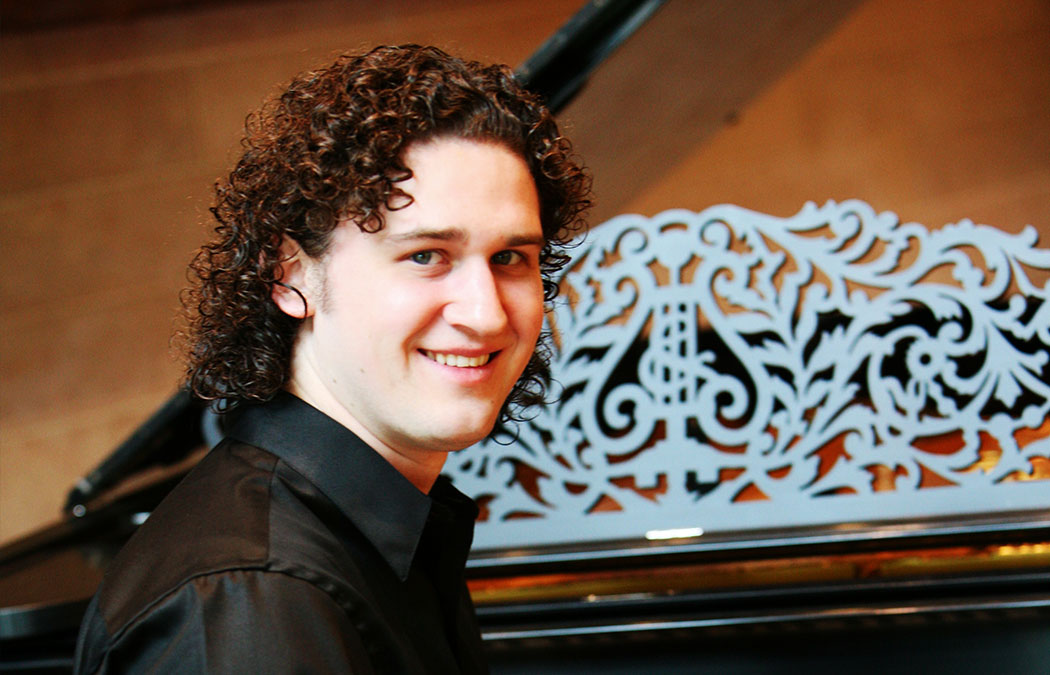 WINONA, Minn. — Winona native Dr. Christopher Mechell will present a classical piano benefit concert for the Minnesota Conservatory for the Arts (MCA) on Saturday, March 9, at 6 p.m. inside the Academy Theatre at the Valéncia Arts Center.
The event, free and open to the public, will feature works of Grieg, Liszt, and Brahms. Freewill donations will be used to help establish a piano lab at the Minnesota Conservatory for the Arts.
MCA received a generous donation in fall 2018 from the Carl and Verna Schmidt Foundation that was used to purchase the majority of the pianos and equipment for the class piano lab, but additional funds are needed to complete the project.
MCA provides private music lessons to more than 100 students each week, but a class offering will make piano instruction more affordable and more accessible to a wider group of individuals, while at the same time creating a fun social environment for learning the piano not available anywhere else in the community. Plans are to open the lab by June 2019 with instruction by Lauren Mechell.
Dr. Christopher Mechell regularly performs and is on faculty at St. Cloud State University. He also maintains a piano studio at the Wirth Center for the Performing Arts in St. Cloud. Dr. Mechell has presented numerous benefit recitals in the Winona and the surrounding community; he gives back to the local community whenever possible, including benefit recitals for Big Brother/Big Sister of Winona, the Winona Historical Society, and Home and Community Options. Dr. Mechell's 2004 piano recital fundraiser for the Winona Senior High School raised also generously performed a is probably best known for his 2004 piano recital that raised $7,000 to purchase a new grand piano for Winona Senior High School.
Dr. Mechell completed his doctorate in Piano Performance in 2016 at the University of Washington while studying under Professor Craig Sheppard. He earned his master's and bachelor's degrees in Piano Performance with a concentration in Music Theory from the Jacobs School of Music at Indiana University in Bloomington, Ind. A music scholarship and assistantship winner throughout his years, he studied with Evelyne Brancart and Edward Auer. He was the recipient of the Music Faculty Award Scholarship, the Friends of Music Scholarship, the Graduate Music Merit Fellowship Award, and the High Scholastic Achievement Founder's Day Award.
About Minnesota Conservatory for the Arts
The Minnesota Conservatory for the Arts (MCA), an affiliate program of Saint Mary's University of Minnesota, is a nonprofit organization offering programming in dance, music, visual art, and theater. Classes, lessons, workshops, and camps are offered for students of all ages from birth through older adults at the Valéncia Arts Center. For more information about the piano lab or how you can make a donation, go to mnconservatoryforthearts.org, email mca@smumn.edu, or call 507-453-5500.