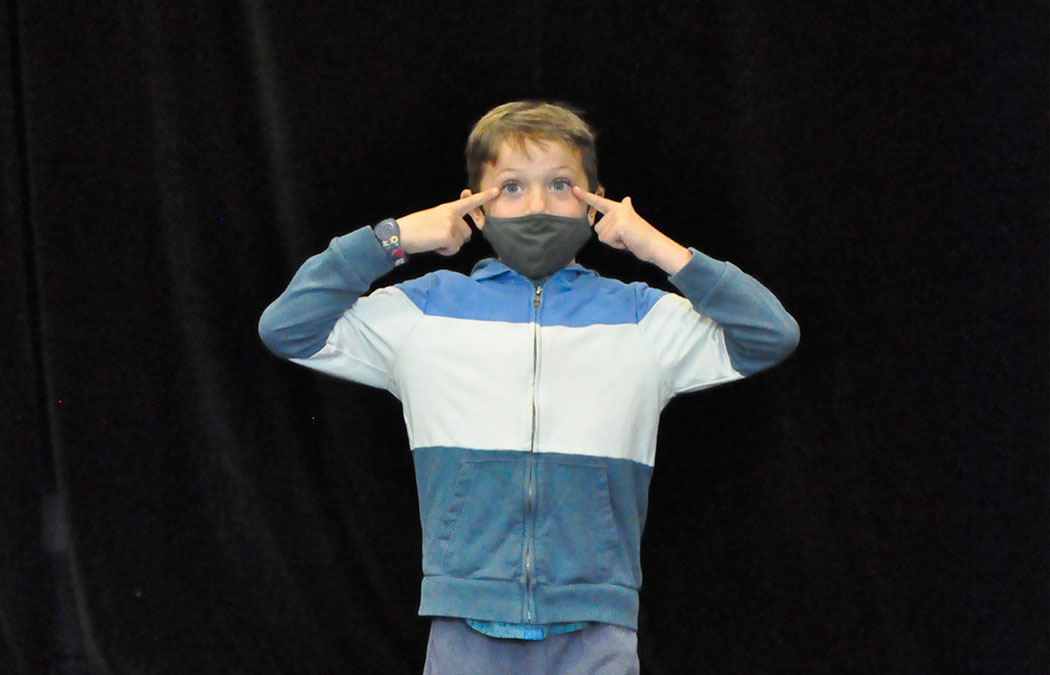 WINONA, Minn. — Minnesota Conservatory for the Arts (MCA) invites the community to an outdoor performance of Brian D. Taylor's production "Thirty-Three Little Pigs" Friday, July 30, at 7 p.m. and Saturday, July 31, at 2 and 7 p.m.
Audiences young and old will squeal with delight as they travel to different locations on MCA's property at the Valéncia Arts Center, 1164 W. 10th St. The cast, made up of Winona area youth, will tell the story of how 33 pigs in the meadow continuously outsmart the hungry wolf, much in the style of Roadrunner and Coyote or Tom and Jerry. From Straw, Stick, and Brick pigs to Pirate, Chef, and Ninja pigs (and more!), they each have their chance to misdirect, heckle, and hound the bumbling Big Bad Wolf, who only finds himself further and further from getting his fill of little piggies. Full of classic, pop culture, and world-inspired piggie characters and references, audiences will go hog-wild for this show.
Since many cast and audience members are not currently eligible to be vaccinated for COVID-19, everyone at the event will be asked to follow MCA's COVID-19 Code of Conduct. This means cast members will be masked, and audience members will be asked to wear a mask when they are in transition between performance locations or less than 6 feet away from members of another pod.
Tickets are $5 per person and may be purchased at the event (cash or check only). The play is broken into eight sections in eight locations around the block. The audience will travel to each location as the story unfolds. We recommend bringing a camp chair to sit and watch at each location. A small number of chairs will be available for those in need.
About MCA
The Minnesota Conservatory for the Arts (MCA), an affiliate program of Saint Mary's University of Minnesota, is a nonprofit community arts school offering programming in dance, music, visual art, and theatre. Classes, lessons, workshops, and camps are offered for students of all ages from birth through older adults at the Valéncia Arts Center. For more information about MCA or Galleria Valéncia, visit mca.smumn.edu, email mca@smumn.edu, or call 507-453-5500.
Photo caption: Walker Woodworth rehearses to play the Big Bad Wolf in "Thirty-Three Little Pigs."