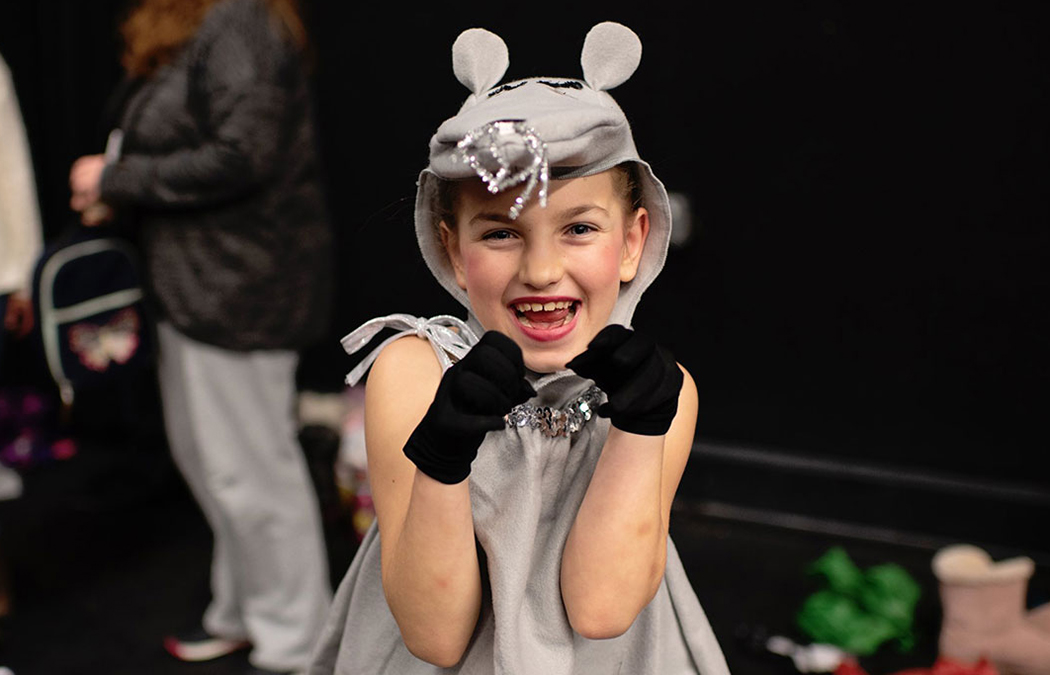 WINONA, Minn. — Minnesota Conservatory for the Arts (MCA) will present Dance Repertory Company II (DRC II) in a showcase "Animals on Parade" concert featuring dancers ages 5-13 performing tap, ballet, hip hop, modern, and musical theatre to animal themed songs. Performances will take place Saturday, Dec. 7, at 6 p.m. and Sunday, Dec. 8, at 3 p.m. in the Academy Theatre of the Valéncia Arts Center, 1164 W. 10th St.
Audiences will be delighted as they see Inspector Clouseau's tapping in search of that sneaky Pink Panther, ballet dancers personifying birds and fish to selections of Camille Saint-Saëns' "Carnival of the Animals," Jellicle cats pouncing on stage to a musical selection from the Andrew Lloyd Weber's musical "Cats," and more.
The dancers featured in the concert include: Layton Barnard, Liia Civettini, Emmie Dammen, Macy Donnenwerth, Fiona Dunbar, Abigail Ellenburg, Eva Elson, Layla Gozdal, Jolie Hill, Elizabeth Hinz, Dawn Kemp, Mollie Kieffer, Rose Knutson, Mattie Kreisel, Elliott Lallaman, Isaac Meinke, Preston Meinke, Keeli Meyer, Isabel Miller, Quinn Nelton, Markarah Olcott, Molly Schneider, Seamus Schwaba, Jenna See, Elina Skranka, Arianna Springer, Makayla Steinke, Natalie Steinke, Evelyn Swenson, Lucy Tipton, and Salome Tolvaisas.
The creative forces behind the concert include Tammy Schmidt, artistic director, and the following choreographers: Jessica Dienger, Christine Martin, Rachael Nehring, and Rachael Ryan-Dahlgren.
Tickets are $5 for students and $10 for adults. Tickets may be purchased beginning Saturday, Nov. 30, at the Valéncia Arts Center or one hour prior to the performance. Cash or check only. Handicapped seating is available. For more information call 507-453-5500 or email mca@smumn.edu.
This activity is made possible by the voters of Minnesota through a Minnesota State Arts Board Operating Support grant, thanks to a legislative appropriation from the arts and cultural heritage fund.
About MCA
The Minnesota Conservatory for the Arts (MCA), an affiliate program of Saint Mary's University of Minnesota, is a nonprofit community arts school offering programming in dance, music, visual art, and theater. Classes, lessons, workshops, and camps are offered for students of all ages from birth through older adults at the Valéncia Arts Center. For more information about MCA or Galleria Valéncia, visit mca.smumn.edu, email mca@smumn.edu, or call 507-453-5500.
Photo caption: Mollie Kieffer, one of the dancers featured in 'Animals on Parade' during last year's production of "The Nutcracker."