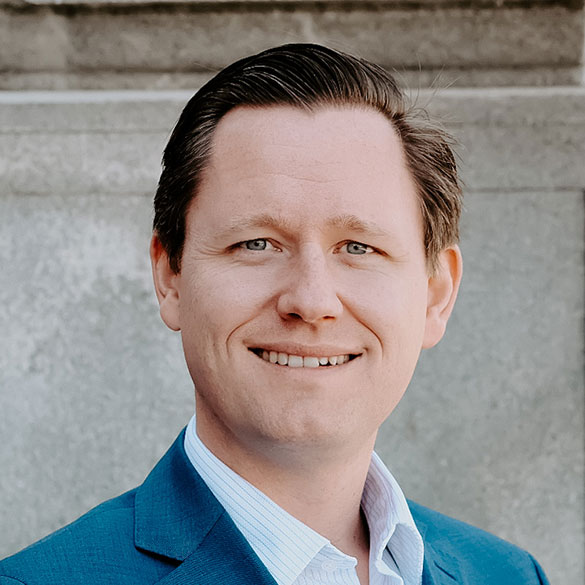 Michael Hahn, Ph.D., joined Saint Mary's University as an assistant professor and the Character and Virtue Education program director on March 30.
Prior to joining Saint Mary's, he was an instructor at the College of Saint Benedict and Saint John's University for four years. He also taught at Cathedral High School in Saint Cloud, Minn., and Saint Benedict's Preparatory School in Newark, N.J.
Dr. Hahn has given numerous academic presentations and his writing has appeared in the Journal of Catholic Higher Education, The American Benedictine Review, America, and Commonweal. His teaching and research interests include the reception of Vatican II, practical ecclesiology, synodality as it has emerged in the teaching of Pope Francis, and the future of American Catholic higher education in the United States.
"One of my academic interests is to discover points of convergence. My research and teaching focus on the intersection of theology and education," said Dr. Hahn. "I am eager to work alongside other faculty members from various academic disciplines to think creatively about character education."
Recipient of the Theadore M. Hesburgh Research Grant from the University of Notre Dame, Dr. Hahn completed his doctoral fellowship at Boston College. His professional experience also includes serving as a research assistant for The Boston College Roundtable and Integritas Journal.
Dr. Hahn holds a Ph.D. in Theology and Education from Boston College, Th.M. in Systematic Theology from Saint John's University, M.A. in Systematic Theology from Seton Hall University, and a B.A. in Political Science from Saint John's University. He attended high school at Benilde-St. Margaret's.
"Having benefited from a Lasallian education in high school, I know the potential of the Lasallian core principles to shape a life's direction. And I am eager to practice the principles in my teaching, service, and scholarship at Saint Mary's."
Join us in welcoming Dr. Hahn!