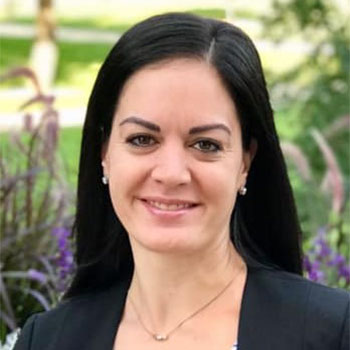 Mallory Knipe, DSW, associate professor in the Master of Social Work program, joined Saint Mary's University on May 4.
Prior to joining Saint Mary's, she was the social work program director for North Central University in Minneapolis. She has also previously taught in the University of Wisconsin system for Eau Claire and Madison at the undergraduate and graduate levels.
Dr. Knipe began her career in social work as a child protective services worker, practicing in both Oklahoma and Wisconsin, and later moved into the realm of school social work. She began leading professional development trainings during this time, educating teachers and administrators in school districts throughout western Wisconsin on the issue of educating students in poverty.
"My research focuses on critical consciousness development in social work students and the challenges and barriers that hinder this complex process. My research explores teaching methods and other suggestions for overcoming these obstacles and promoting authentic consciousness raising in students," said Dr. Knipe, who currently has an article in press with the Journal of Teaching in Social Work.
Dr. Knipe holds a doctorate in social work from the University of St. Thomas and a master's in social work from the University of Oklahoma where she was a Title IV-E scholar.
"I'm looking forward to entering the realm of online education in a full-time capacity, and I'm excited to apply my research on critical consciousness development to this new online platform," Dr. Knipe said.
Join us in welcoming Dr. Knipe!