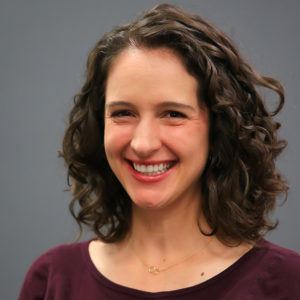 Marina Rosenthal, Ph.D., joined Saint Mary's University as an assistant professor in the Psy.D. in Counseling Psychology program on Aug. 1.
Outside of Saint Mary's, Dr. Rosenthal is a licensed psychologist at Leaderwise Counseling, a role she's held since 2019. Prior to this, she served as a postdoctoral counseling fellow at Hamline University, a psychology intern at Dayton VA Medical Center, and a therapist in numerous capacities. Her clinical and teaching experiences are extensive.
"As a clinical psychologist, my practice focuses on couples therapy and trauma treatment," said Dr. Rosenthal. "My teaching interests include trauma psychology, evidence-based therapies, and multiculturalism. I enjoy supporting students in developing research projects to explore the topics about which they are passionate."
Dr. Rosenthal holds a Ph.D. and M.S. in clinical psychology from the University of Oregon and a B.A. in psychology from Occidental College. As an instructor, she was previously awarded the Distinguished Teaching Award and the Peer Mentor Award.
Touting an impressive list of co-published peer-reviewed journal articles and other publications, Dr. Rosenthal is an expert on topics such as sex-based harassment, sexual violence on campus, family betrayal and childhood trauma, and more.
"I am particularly excited to join Saint Mary's community given the strong focus on social justice, service, and inclusivity," Dr. Rosenthal said. "I am grateful for the opportunity to provide support to students on their journey to becoming psychologists who can ethically and compassionately serve communities in need."
Join us in welcoming Dr. Rosenthal!