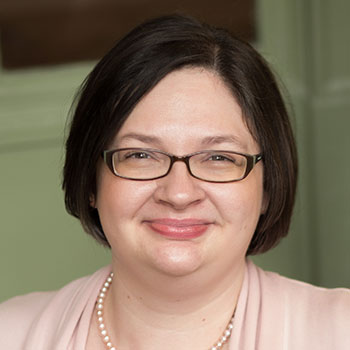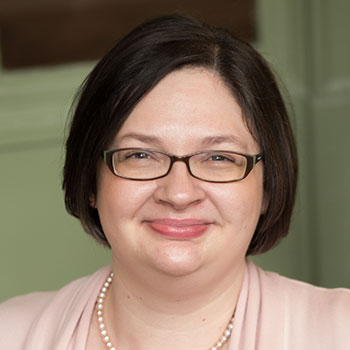 Ann Schissel, Ph.D., joined Saint Mary's University as an assistant professor in the Psy.D. in Counseling Psychology program on May 1.
Outside of Saint Mary's, Dr. Schissel is a licensed psychologist and independent contractor with CenterLife Counseling, a role she's held since 2018. Prior to joining Saint Mary's, she was a senior clinician (psychologist) and a course-contracted assistant professor at Hazelden Betty Ford Foundation Graduate School of Addiction Studies. Her clinical and teaching experiences are extensive.
"I have taught a fair amount at the undergraduate and master's level, and after working with doctoral-level trainees (in the final year of their doctoral training programs) at my last job at Hazelden, I became interested in teaching at the doctoral level," said Dr. Schissel. "I love teaching, advising, and mentoring students and look forward to growing in these areas in the Saint Mary's community."
Dr. Schissel holds a Ph.D. in clinical psychology from University of Minnesota and a B.A. in psychology from Columbia University. She is also a board member of the Minnesota Society for Clinical Hypnosis, member of the American Society for Clinical Hypnosis, and member of the Minnesota Psychological Association.
"My educational and teaching interests focus on psychopathology, and much of the coursework I have historically taught has been in this area. Moreover, psychological assessment measures and techniques were a focal part of my training, and I look forward to teaching coursework in that area as well," Dr. Schissel said.
Dr. Schissel has delivered numerous presentations on topics such as suicide; therapeutic approaches to nightmares; practical skills for working with high-risk patients; system level implementation of trauma informed care; and more.
Join us in welcoming Dr. Schissel!