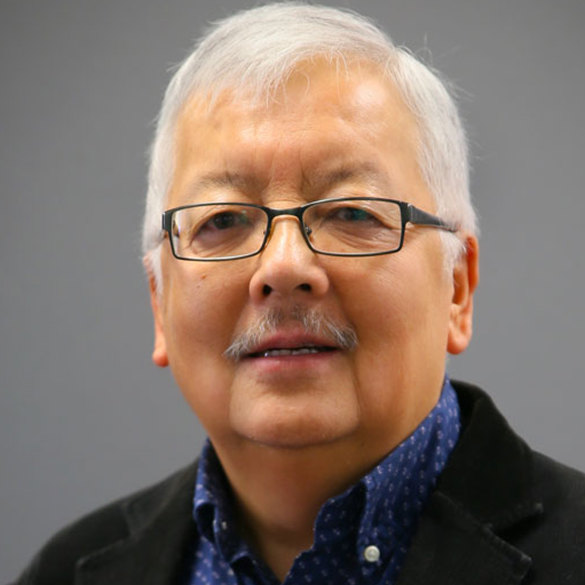 Jerome (Jerry) Shih, Ph.D., joined Saint Mary's University as a core assistant professor of Psy.D. in Counseling Psychology on Jan. 6.
Prior to joining Saint Mary's, he was assistant director of University of Minnesota Student Counseling Services for more than 10 years. In addition to college counseling, he has worked as a counseling psychologist in community mental health and corporate settings. He previously taught for many years as a course-contracted faculty in Saint Mary's master's in Counseling and Psychological Services program, as well as in the Counseling and Student Personnel Psychology program at the University of Minnesota.
A member of the American Psychological Association (APA) since 1993, Dr. Shih was also a member of the Association for the Coordination of Counseling Center Clinical Services from 2008 to 2019. His areas of expertise include counseling psychology and suicide prevention, but he is also interested in counseling process and outcomes, counseling ethics, multicultural counseling, counseling international students, and more.
"I love my work as a counseling psychologist because it enables me to develop deep and meaningful relationships with other people and help them make progress toward their personal goals," said Dr. Shih. "Counseling is about helping people make changes to thoughts, feelings, and behaviors. It's an honor and privilege to work with clients on making those changes. It's also an honor and privilege to teach and supervise students who aspire to become counseling psychologists."
Dr. Shih received his Ph.D. in Educational Psychology from the University of Minnesota and his M.A. in Counseling Psychology from the University of St. Thomas. He also holds an Information Systems Analysis and Design Certificate from the University of Minnesota and a B.A. in East Asian Studies from the University of Pennsylvania.
"I have always appreciated the deep commitment to social justice at Saint Mary's, as well as the Lasallian core values and traditions," Dr. Shih said. "I have also enjoyed fulfilling relationships with Saint Mary's students, faculty, and staff. I was thrilled to come on board recently as core faculty in the Psy.D. program."
Dr. Shih is originally from New York City, but has lived in Minnesota longer than the East Coast. His parents emigrated from China in the late 1940s, and he is the first person in his family to be born in the United States. In his spare time, Dr. Shih is a mosaic artist and a baritone singer with the Minnesota Valley Men's Chorale.
Join us in welcoming Dr. Shih!