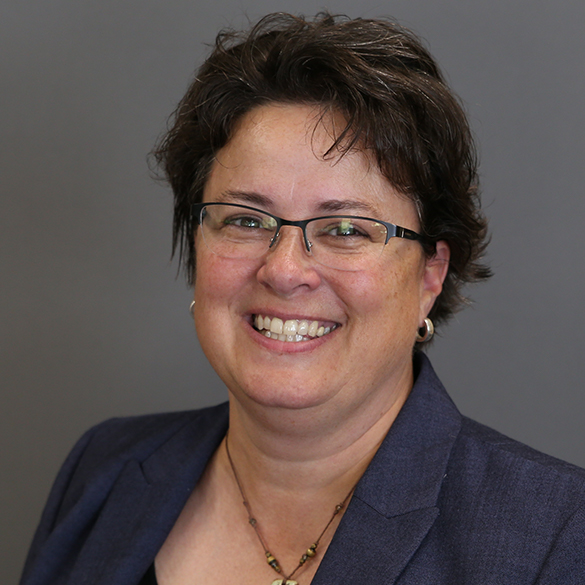 Alisa DiSalvo has been working as a course-contracted accounting and finance associate professor at Saint Mary's University since 2016. But she will transition to full-time status this academic year. DiSalvo has taught courses in Saint Mary's online M.S. in Accounting and MBA programs and will soon add in-person undergraduate courses on the Winona Campus.
DiSalvo said she is looking forward to being back in a traditional face-to face classroom setting because she can see student reactions more quickly and adjust and adapt her teaching style. Teaching face-to-face, she explained, "offers a more organic exposure to build the relationship." Saint Mary's gives her the opportunity to teach topics she loves.
"The values, commitment to student success, embracing of diversity, and the team is what drew me to Saint Mary's University," she said. "I am looking forward to transitioning to a full-time role, working face-to-face with students, and growing with the university."
With 19 years of teaching experience, DiSalvo's professional background is diverse — her career of more than 25 years varies in aspects of business, accounting, and information management for supply chain, manufacturing, and state government.
"I have always been interested in how things work. Accounting and finance is so much more than numbers; it is the heartbeat of a company," said DiSalvo. "If you can understand the numbers and how operations impact numbers, then you hold the key on how to build strategy. It's very much a chess game, and this fascinates me."
DiSalvo received her bachelor's degree in psychology from Otterbein College in Westerville, Ohio; a Master of Business Administration in finance from Franklin University in Columbus, Ohio; and a Master of Accountancy from Scranton University in Pennsylvania. She currently teaches courses for Saint Mary's University, Franklin University, and Eastern Gateway Community College.
A teacher and mentor, DiSalvo said she is most proud when previous students of hers reach out and share where they are now. "I am part of their journey and hope I am able to impact them even in the smallest way to achieve their goals," she explained.
She enjoys spending her free time with her family, traveling, and enjoying the outdoors in northern Wisconsin.