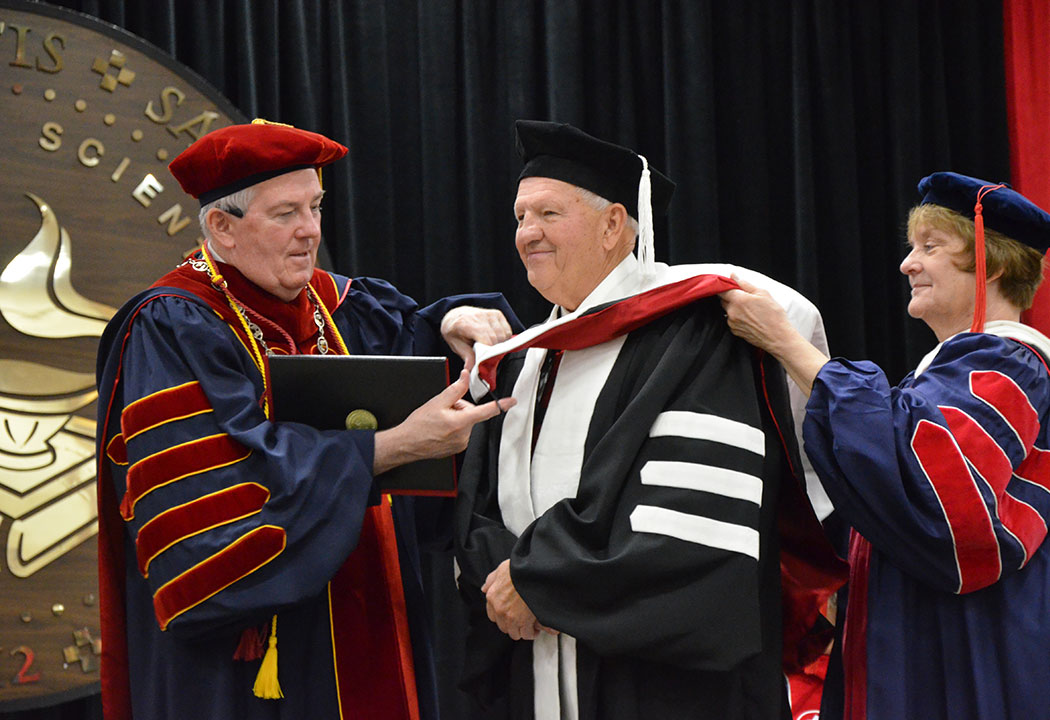 WINONA, Minn. — An honorary Doctorate of Humanities was presented to Michael "Mike" Gostomski during the May 12 commencement ceremony at Saint Mary's University of Minnesota.
Gostomski, a 1962 Saint Mary's graduate, was honored for his work as a longtime benefactor and generous supporter of the university.
A lifelong Winona resident and successful Winona businessman and entrepreneur, Gostomski has served as a strong advocate and ambassador on behalf of the city for many years.
He also served as a Saint Mary's University trustee from 1995-2005 and 2006-2016, serving as vice chair from 2001-2004 and 2007-2008, and as chair from 2009-2015. In these roles, he has acted as a wise and trusted confidant and counselor of the university's president.
By displaying characteristics of civic responsibility and ethical leadership, he has transformed the lives of many and has brought honor and credit to the university. He also continues to generously support Catholic and Lasallian education, the Church of Winona, and the De La Salle Christian Brothers.
Photo caption: Mike Gostomski, center, is hooded by Brother William Mann, left, Saint Mary's president, and Mary Ann Remick, right, Saint Mary's Board of Trustees chair.