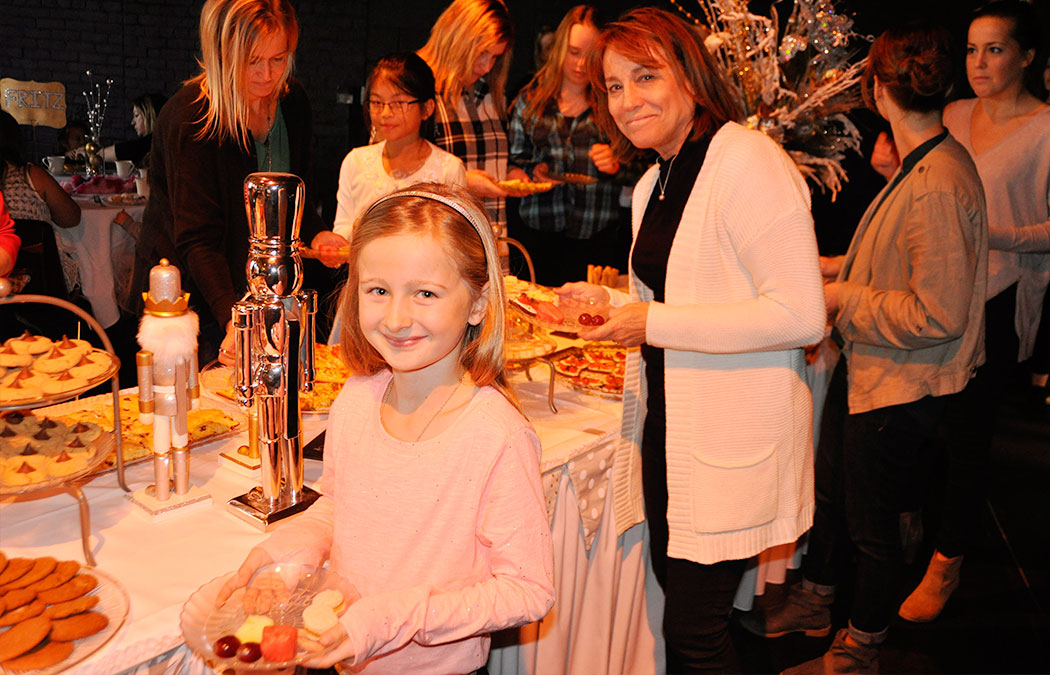 WINONA, Minn. — The Minnesota Conservatory for the Arts (MCA) will host its 10th biennial Sugar Plum Fairy Tea Party fundraiser Sunday, Nov. 18, at the Valéncia Arts Center, 1164 West 10th St.
This year's Sugar Plum Fairy Tea Party will feature two tea sittings, the first at 1 p.m. and the second at 4 p.m. Specialty teas and exquisite finger foods will be served. Additionally, the Land of the Sweets Gift Boutique, featuring holiday gifts and crafts, is available to the public from 12:30 to 5:30 p.m.
Tickets are $15 for children and $20 for adults. All children attending the tea party will receive a complimentary photo with their favorite characters from the Nutcracker ballet. Tea attendees will enjoy live music and a dance demonstration by the Sugar Plum Fairy.
The Sugar Plum Fairy Tea party is the first big event of the Nutcracker production season for MCA and its performing group, the Dance Repertory Company. The company will present the full-length ballet Nov. 28 – Dec. 2 at the Saint Mary's University Page Theatre. This year's cast totals more than 100 members, including students from Saint Mary's and Winona State University as well as children and community members from the Winona area. Tickets to the production can be purchased by calling 507-457-1715 or visiting pagetheatre.org.
Proceeds from the Sugar Plum Fairy Tea Party go toward the MCA Nutcracker production costs and student scholarship fund. The MCA is a non-profit, 501(c)3 organization. Individual seat reservations or a full table of six can be made online. For more information, call 507-453-5500 or visit mca.smumn.edu. Seating is limited, so reservations are preferred by Nov. 1. The Valéncia Arts Center is handicap accessible.
About MCA
The Minnesota Conservatory for the Arts, an affiliate program of Saint Mary's University, is a nonprofit organization offering programming in dance, music, visual art, and theater. Classes, lessons, workshops, and camps are offered for students of all ages from birth through older adults at the Valéncia Arts Center. For more information, go to mca.smumn.edu, email mca@smumn.edu, or call 507-453-5500.