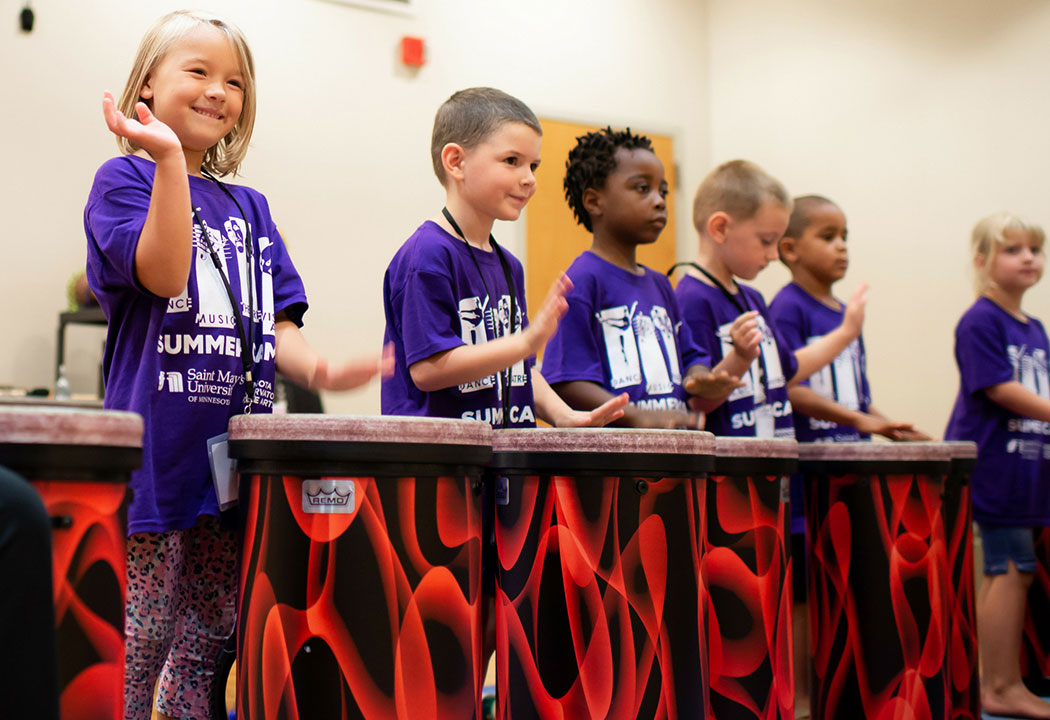 WINONA, Minn. — Music education at the Minnesota Conservatory for the Arts (MCA) has recently been expanded, thanks to a generous grant from the BK-5K Road Race.
Since receiving the grant in June, the impact at MCA has been substantial. A classroom set of children's guitars, hand drums, world music instruments, percussion bell kits, hand bells, boomwackers (plastic percussion tubes), preschooler-sized chairs, and creative movement tools were purchased with the funds, additions that have helped MCA provide music education to more than 300 youth of all ages.
Due to the new equipment and the support from the BK-5K Road Race, many MCA programs and partnerships have been made possible, including Winona Arts Camp, Winona Family YMCA summer camps, a Cochrane-Fountain City 4-H summer program, Riverway Learning Community music classes, a tap camp, private music lessons, a beginning guitar class, an instrument petting zoo, and Drummin' Up Fun.
The academic and social benefits of providing this type of education are well-documented, but with dwindling budgets dedicated to the arts in some area schools, it has become important to create more arts exploration opportunities in a community setting. Thanks to the recent support, MCA is now better prepared to create more local music education opportunities.
MCA expresses its gratitude to the BK-5K Road Race and the supportive community for making this possible.
About the BK-5K Race
The BK-5K is held to honor Bob Kierlin, founder of Fastenal and lifelong supporter of youth programs. All proceeds go to various area youth organizations/programs demonstrating financial need. Funding grants are evaluated for merit and dispersed by the BK-5K Youth Fund Award Committee, in partnership with the Winona Community Foundation. Race winners have the opportunity to donate their cash awards to Winona youth programs and receive a commemorative certificate. To learn more, please visit bk5k.com.
Photo caption: Enjoying music at the Minnesota Conservatory for the Arts are, from left: Kayleen Stoos, Charlie Reszka, Anthony Rupert, Marshall Kieffer, Kasheef McKitty, and Charlotte Morse.